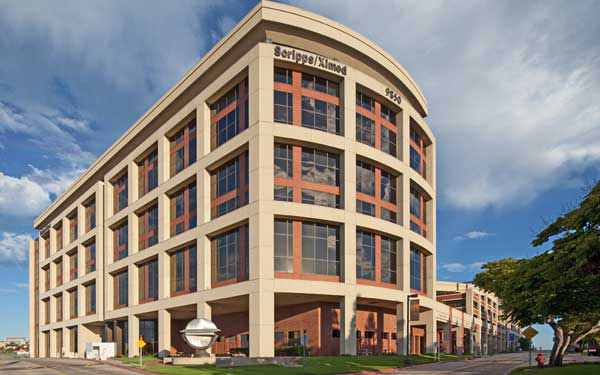 La Jolla Plastic Surgery & Dermatology™ proudly provides a world-class patient experience to complement the outcomes of our world-class doctors. Triple board-certified plastic surgeon Dr. Richard Chaffoo and board-certified dermatologist Dr. Susan Stuart are regularly featured on the local news and radio, and are the only plastic surgeon-dermatologist duo in San Diego County.
With the dedicated support of their experienced team, our doctors consistently provide the most comprehensive offering of procedures delivered under the highest level of care making La Jolla Plastic Surgery & Dermatology™ the premier aesthetic center in the area and beyond. To meet with one of our doctors in La Jolla and discover how plastic surgery and cosmetic dermatology can improve your look,  request a complimentary consultation using our online form or call our office at (800) 373-4773.
A vibrant, attractive appearance depends on the skin, face, and body. La Jolla Plastic Surgery & Dermatology™ serves all of your aesthetic needs.
Our Philosophy
It's been said that plastic surgery isn't about perfection. The reality? It absolutely is. With that said, it's not about our idea of perfection or a universal ideal of what's aesthetically pleasing, but rather it's about what's personally pleasing to you. At least, that's our philosophy at La Jolla Plastic Surgery & Dermatology™. Our philosophy is also to work hard at exceeding your expectations by consistently placing your needs and desires at the forefront, and then focusing on results.
Dr. Chaffoo recognizes that most patients have considered plastic surgery for many years. Therefore he knows that when you finally choose to have breast augmentation, a Facelift, rhinoplasty, or other procedure, you've invested a lot of time, energy and emotion into that decision. He's also aware that you have a choice of plastic surgeons, especially here in San Diego, and he considers it his privilege to work with you.
"Satisfy you. That's my goal and the foundation of my philosophy. I accomplish this goal by offering unbiased advice based on three decades of service — first to my country as a Naval medical officer and finally to the men and women of San Diego — as a plastic surgeon. You are not just a patient, you are my patient. The incredible faith you've entrusted to me is returned in my promise to always be committed to innovative procedures that are safe and that deliver optimal results."

-Dr. Chaffoo
Our Specialties
Plastic surgery for the face, breasts, and body. Dr. Chaffoo is a rhinoplasty specialist. In addition he has extensive experience performing many popular procedures such as breast augmentation, liposuction, and tummy tuck surgery.
Cosmetic dermatology services for skin that is smooth, firm, and radiant. Options include BOTOX® Cosmetic and JUVÉDERM® injections, Fraxel® laser skin rejuvenation, and CoolSculpting® fat reduction.
Hair replacement with the advanced, minimally invasive NeoGraft® system for natural-looking results with no linear scar. We take great pride in being the leading NeoGraft practice in the nation.
Concierge Services Amenities
We frequently serve patients from outside the area and strive to make their time with us comfortable and rewarding. Just say the word and our staff will assist you with arranging:
Hotel accommodations including special hotel rates for patients
Transportation between our surgery center and our patients' hotels
After-care services
Learn more about how we help assist our patients who travel from out of the area and about some of the entertainment and recreation options in San Diego on our Fly-In Concierge Service page.
Our hair restoration patients enjoy our custom built "Man Cave" in which they can relax comfortably during their procedure.
Our Office
Our office is located on the campus of Scripps Memorial Hospital in the XiMED Medical Center in La Jolla. This prestigious medical facility requires doctors to undergo a rigorous, peer-reviewed approval process in order to establish a practice here. On this campus you will also have convenient access to the Scripps Outpatient Surgery Center, fully accredited by the American Association for Accreditation of Ambulatory Surgery Facilities, Inc. (AAAASF). Established in 1980, the AAAASF's primary mission is to ensure the highest quality patient care in the ambulatory surgery setting.