Mommy Makeover
Consultations offered at our four convenient locations in La Jolla, San Diego, Newport Beach and Beverly Hills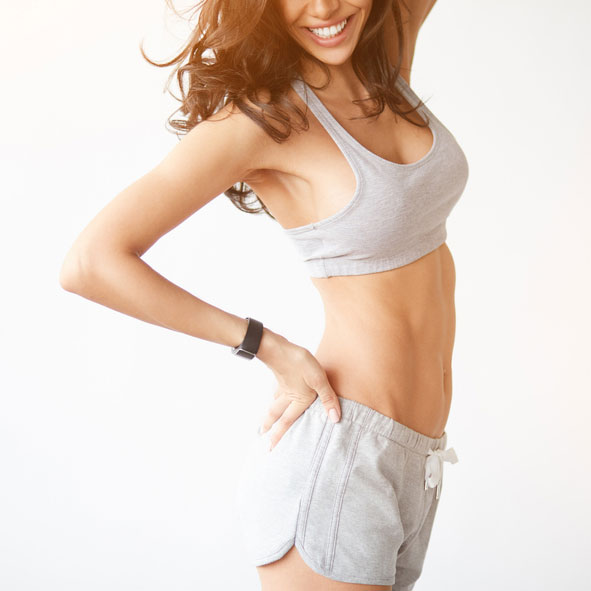 Despite the rewards they bring, pregnancy and childbirth take a toll on your body. Coupled with the natural side effects of aging, it can change your appearance to the point where you barely recognize yourself in the mirror.
Now there is a way to reverse some of the effects of pregnancy and childbirth for a more attractive shape with a mommy makeover in San Diego with Dr. Richard Chaffoo.
A mommy makeover surgery is a combination of procedures that can revitalize not just your youthful contours, but your confidence too. This procedure is carefully customized to suit each patient individually, paying careful attention to your unique needs and aesthetic goals. At La Jolla Plastic Surgery & Dermatology, you can get access to excellent services and expert care from our dedicated team.
As a mom, you devote so much of your energy to your family. Isn't it time you did something for yourself? To learn more about a mommy makeover, request a consultation online, or call our office at (858) 304-7139.
Procedure
Mommy makeovers use multiple procedures performed during a single operation to address the areas hardest hit by pregnancy. Here are some of the reasons women choose this option:
To correct drooping or sagging breasts
To restore or add volume to the breasts
To improve the look of a lax, protruding abdomen
To reduce a "muffin top" or other areas of excess fat
Having separate procedures means paying operating room costs more than once, getting multiple courses of anesthesia, and recovering each time surgery is performed. When Dr. Chaffoo combines procedures, you can avoid that extra expense, inconvenience, and discomfort with a streamlined treatment plan.
Expectations
When you meet with Dr. Chaffoo, he will ask which areas of your body you would like to improve, as well as discuss your medical history and any plans you might have for expanding your family in the future.
Each mommy makeover is as different as each patient. Here are some of the cosmetic options Dr. Chaffoo commonly performs on his San Diego mommy makeover patients:
As mentioned, a mommy makeover is a highly individualized procedure requiring a high level of skill and expertise. Patients should only opt for care from a fully equipped and experienced plastic surgeon, like triple board-certified plastic surgeon Dr. Richard Chaffoo. Together with his team of professionals, including dermatologist Dr. Susan Stuart, Dr. Chaffoo provides exceptional results and patient care to all residents and visitors of San Diego, La Jolla, and the surrounding communities.
During your initial, consultation, you can discuss the details of a mommy makeover and what your aesthetic goals are. Together, you can develop a plan of attack to help achieve the desired results. Dr. Richard Chaffoo is triple board-certified by the American Board of Plastic Surgery, American Board of Otolaryngology, and American Board of Facial Plastic and Reconstructive Surgery. With over 30 years of experience, Dr. Richard Chaffoo strives to provide the best mommy makeover San Diego has to offer and has helped countless patients feel more confident, beautiful, and achieve the body of their dreams.
Benefits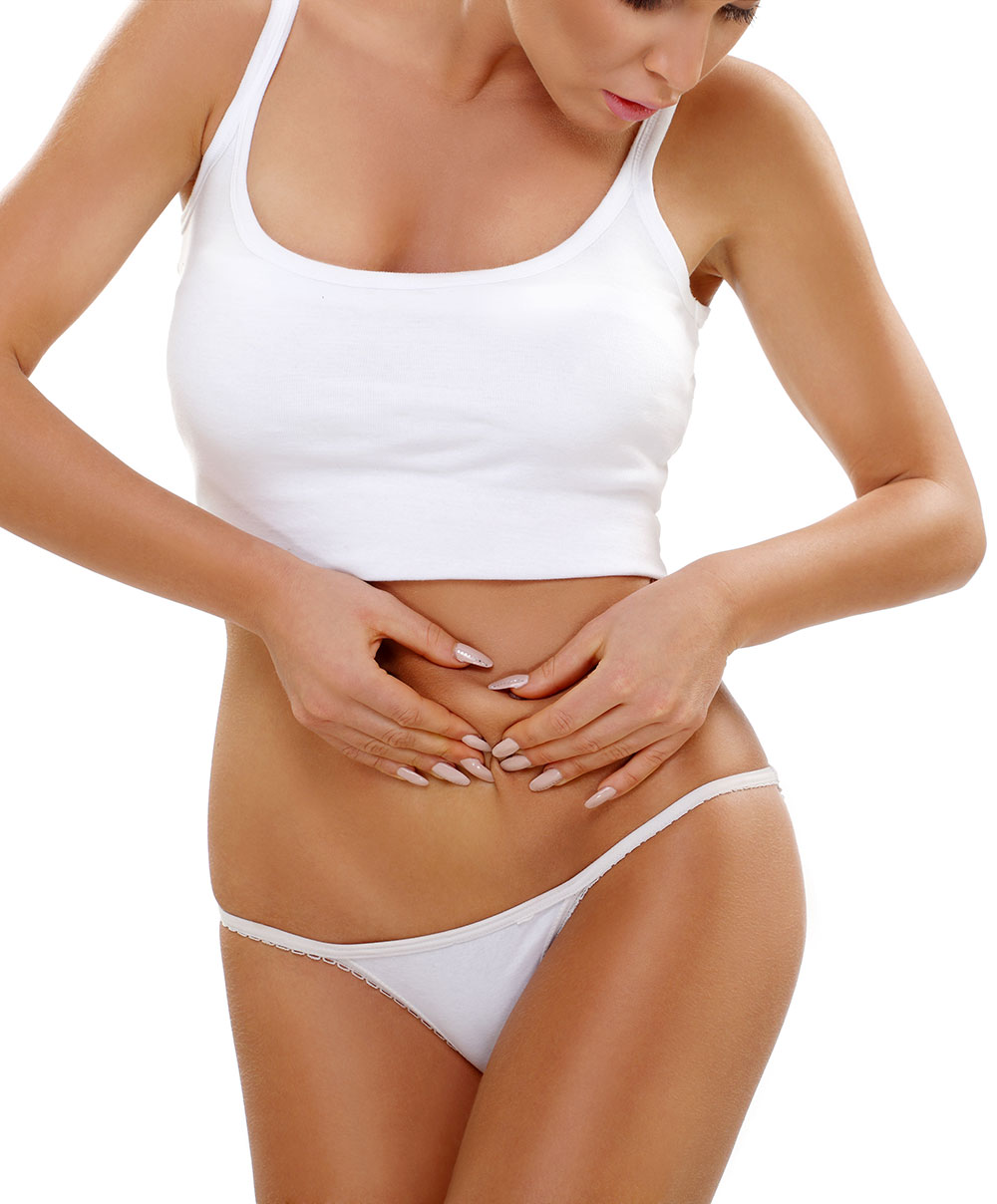 Becoming a parent is a beautiful and rewarding experience, filling with joyous moments and lots of learning experiences. It can also take a toll on the body, from pregnancy to childbirth to the months and years during your children's first years. For many, especially those with multiple children, finding the time and energy to get your pre-baby body back can seem impossible. In some cases, extreme skin laxity and tissue looseness can impact your ability to tighten the skin completely. A mommy makeover can help to address all these issues and provide benefits such as:
Smoother, firmer tummy and lower abdomen
More youthful-looking breasts
Increased confidence
More flattering in certain clothing
Improved ability to do physical activity
Preparing For Surgery
Before you can undergo plastic surgery in San Diego such as a mommy makeover, you must carefully prepare for the healing and recovery process. You should make arrangements to have someone pick you up after the procedure, and you will need help around the house for the first week or two. Heavy lifting and physical activity like exercise must be avoided for at least three months.
Once it is safe to resume, your surgeon will advise you. In addition, you may need to get a medical evaluation, take or adjust medications as needed, quit smoking and reduce drinking, avoid any NSAIDs and anti-inflammatory drugs or herbal supplements as they can increase bleeding. Dr. Chaffoo will give you a careful list of tasks to perform in preparation for your procedure.
Recovery
The recovery procedure after a mommy makeover may vary for everyone, depending on the techniques and extent of correction required. Patients generally start to feel fully recovered after one to two weeks. There may be some pain, discomfort, and inflammation in the first few days. Sitting down may be difficult, and you will be advised to sleep on your back. Compression garments must also be worn. Dr. Chaffoo will stay closely involved during the healing process to ensure everything goes smoothly.
Risks
As with all plastic surgery, patients should first consider the risk associated and compare them to the benefits of the procedure. You can discuss any concerns with Dr. Chaffoo. It is important for patients to fully understand the potential risks involved with the procedure, which can include:
Bleeding
Anesthesia risks
Infection
Hematoma
Seroma
loss of nipple sensation
Complications with breastfeeding
Implant issues, such as leaks and capsular contracture
Fat necrosis
Deep venous thrombosis
Cardiac and pulmonary complications
Your Next Step
Women looking for a mommy makeover in San Diego can trust the vast experience and training of triple board-certified plastic surgeon Richard Chaffoo, MD, FACS, FICS for their mommy makeovers.
Conveniently located in La Jolla, Dr. Chaffoo makes sure to take as much time as needed to address every concern and question from each patient. He understands that all his patients — especially mothers — deserve an unparalleled level of care. If you're interested in meeting with Dr. Chaffoo, request your consultation online, or call our office at (858) 304-7139.
Mommy Makeover FAQs
Who Is Eligible for a Mommy Makeover?
While the name may suggest the procedure is exclusive to mothers, it can be performed on any adult patient who struggles with lax, sagging skin around the midsection, such as the stomach, flanks, lower back, and gut.

Patients are eligible for the procedure when they are in good general health and can maintain a stable weight. To determine if you are an eligible candidate, you can schedule a consultation with Dr. Chaffoo and discuss your medical history and undergo an evaluation to ensure you can safely have the surgery.
Are the Procedures Done at the Same Time
To help reduce additional downtime and to help deliver a balanced result that heals evenly, mommy makeover procedures are usually performed during one appointment. This can take several hours depending on the techniques being done. Some patients may opt to have additional surgeries down the line to further perfect their look.