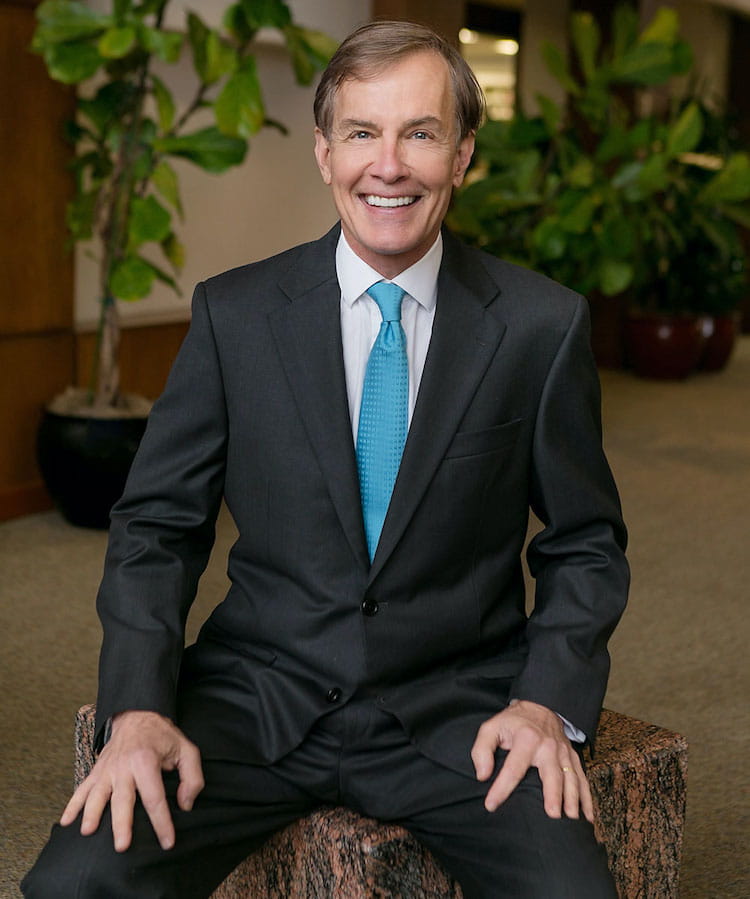 Dr. Richard Chaffoo has many exceptional credentials. He completed 3 postgraduate surgery fellowships that encompassed 9 years of training at the prestigious Stanford University Medical Center and UCSD Medical Center. He is one of a select few triple board-certified plastic surgeons having attained certification by the American Board of Plastic Surgery, American Board of Otolaryngology, and American Board of Facial Plastic and Reconstructive Surgery. He is also a recipient of a Certificate of Advanced Education in Aesthetic Surgery and has more than 30 years of experience.Jump To Military Service Get To Know Dr Chaffoo Consultation
In addition to being a renowned surgeon, Dr. Chaffoo is always pushing the innovative path forward for aesthetic medicine and has been invited to speak and present on his research at such events such as the Aesthetic Innovation Summit. Dr. Chaffoo has also been awarded Top Plastic Surgeon by Castle Connolly, an honor bestowed upon only 5% of plastic surgeons in the U.S. by his professional colleagues. Additionally, Aesthetic Everything® named Dr. Chaffoo the top hair restoration surgeon in 2016 and honored him as one of the Top 10 leading facial plastic surgeons in the West in 2015. Additionally, Ranch & Coast Magazine recognized Dr. Chaffoo's plastic surgery practice on its "Best of 2018: Beauty" list.
These are just a few of the impressive achievements that set Dr. Chaffoo apart from the many other plastic surgeons in San Diego County, and the differences go beyond credentials. In the following interview, Dr. Chaffoo shares more about his life as a plastic surgeon, practice partner, husband, and father. If you're considering cosmetic surgery in San Diego County and researching plastic surgeons, request a complimentary cosmetic consultation online with Dr. Chaffoo or call (858) 304-7090 for an appointment. His office is in La Jolla on the Scripps Memorial Hospital Campus at the Ximed Medical Center.
Dr Chaffoo Talks About His Military Service
I was awarded a highly competitive full academic scholarship by the U.S. Navy for medical school following my acceptance into the Wake Forest University School of Medicine. I remained there for 4 years while I earned my M.D. degree. After completing medical school, I was selected to complete a surgical internship at the U.S. Naval Regional Medical Center, Portsmouth, VA, and also was commissioned as a lieutenant in the U.S. Medical Corps. This was one of the busiest military medical centers in the nation.Following this surgical internship, I was one of a handful of candidates selected to complete a surgical residency training in otolaryngology (head and neck surgery).
This 5-year program included training in head and neck surgery as well as facial plastic surgery. The Navy was an amazing experience for me as a surgical intern and as a resident. Under the close supervision of board-certified attendings, we had the opportunity to care for patients and perform surgical procedures at a much more accelerated rate than in civilian programs. As such, the surgical training and experience we received was unmatched by any civilian training program and remains the same today. I was awarded a 1-year post-graduate fellowship in facial plastic surgery at Stanford University Medical Center.
This highly competitive fellowship program is one of only a few dozen such programs in the country approved by the American Academy of Facial Plastic & Reconstructive Surgery (AAFPRS). It was an opportunity to study with some of the finest, nationally renowned facial plastic surgeons in the U.S. During this fellowship program one of the finest in the U.S.A I had an opportunity to teach medical students, interns, and residents.
I worked with world experts in the field. We saw patients from across the globe. Following this training, I completed my military obligation as Vice Chairman of the Department of Otolaryngology-Head & Neck Surgery at the U.S. Naval Regional Medical Center, San Diego, CA. During this time, I was involved in training medical students, interns, and residents in both head and neck surgery and facial plastic surgery. I proudly served as a United States Naval Medical officer for 11 years before entering private practice.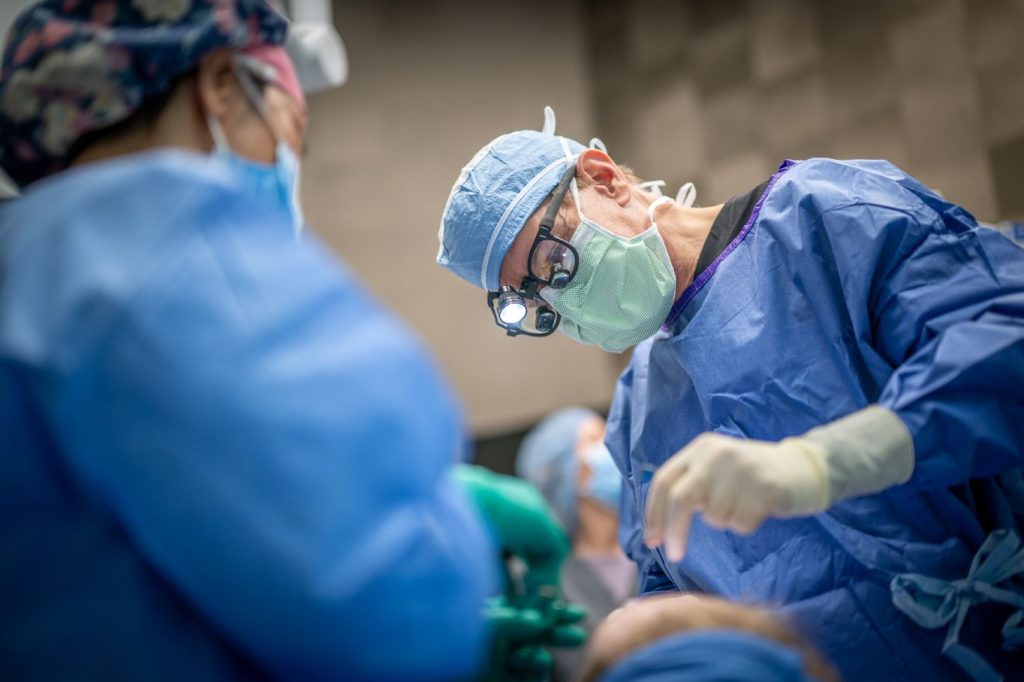 Get To Know Dr Chaffoo
When you were a kid, what did you want to be when you grew up?
I have always loved music, so as a kid I learned to play the cello. My dad was a symphony conductor and my mom was a very talented artist, which meant I was always surrounded by the arts as I was growing up. For some time in high school, I considered becoming a professional musician.
What led you to becoming a plastic surgeon?
Science has always interested me, especially human biology. I remember volunteering at a local hospital and being drawn to the human side of the medical field. The science part of medicine was interesting, as well, but the idea of being able to heal and help people was what first made me interested in becoming a doctor.
Please share some significant influences during your training.
My initial residency was in otolaryngology (head and neck surgery). During this time, I was fascinated with learning how the body could be repaired and restored after trauma. That early training sparked my interest in cosmetic surgery. My interest grew stronger during my fellowship at Stanford. It was a very competitive program to get into, as there were fewer than 40 such programs across the country. Stanford provided me with the opportunity to learn techniques from renowned facial plastic surgeons who were masters in the field. During that time, I was truly able to hone my craft.
I have learned that as a plastic surgeon, your years in training improve your abilities on so many levels, much like being a musician. I realized that the progression from student to master was similar to how my father went from learning an instrument, to playing in an orchestra, to being a guest conductor at the Royal Albert Hall in London, to conducting his own orchestra. Maturity, practice, and exposure to increasingly complex cases all have refined my judgment and abilities as a plastic surgeon. Becoming adept takes time; it cannot be rushed.
What natural aptitudes do you have that you use as a plastic surgeon?
I grew up in an artistic environment in a sense. My father was a symphony conductor, and my mother painted with watercolors and oils, so I was surrounded by the arts from a very young age. I also studied the cello and performed in my father's orchestra until I entered medical school. I learned to play the guitar and still enjoy playing it today. Plastic surgery appeals to me because, like the arts, it's very creative and requires discipline, attention to detail, and manual dexterity. As a plastic surgeon, I find it a privilege to improve patients' appearances and enhance their self-confidence.
What do you find rewarding about being a plastic surgeon?
I believe that being a physician is a privilege. Plastic surgery includes aesthetic (cosmetic) surgery, but it is also real surgery. I don't take it lightly. I am rewarded by being able to improve a life each time I am entrusted with the enormous responsibility and privilege of helping a patient make a change to his or her appearance. You can't put a value on raising another person's self-esteem. In addition to making human connections, performing plastic surgery engages my creative spirit. Each patient is unique, so no single operation is exactly like another. Plastic surgery is never routine. In fact, I've performed the same procedure on twins, and even then each surgery was a little different.
The field of aesthetic enhancement has evolved greatly over more than 30 years you've been in practice. What are some of the highlights for you?
Over the years, technology and techniques have advanced. I have adapted and refined my techniques along the way. I consider myself a lifetime learner. Today, more and more people want to improve their appearance with procedures that are less invasive and require minimal downtime. So now we offer endoscopic facelifts, NeoGraft® hair restoration, CoolSculpting® fat reduction, and dermal filler injections for facial rejuvenation. In addition, we can correct concerns that we didn't have great solutions for 10 to 15 years ago.
I would like to emphasize that not all new techniques and procedures provide measurable results that last. Because there are so many options and so much marketing, choosing a procedure can be confusing for patients. At La Jolla Plastic Surgery & Dermatology™, our patients can be confident that Dr. Stuart and I are always investigating new technologies and embracing only those that measure up.
In addition to be a married couple, you and Dr. Stuart are business partners. When has it been most beneficial to share your practice with a dermatologist?
Looking and feeling great is influenced by the face, body, and skin. Our patients receive the gold standard in care by having a top plastic surgeon and a top dermatologist at their service. Our skills are complementary. Because we are husband and wife, Susan and I are able to focus on what we do best as individual doctors, free from competition or egos. This partnership makes us able to offer patients the highest level of care for whatever aesthetic need they may have. We truly want the best outcome for each patient and share the same guiding principle: integrity.
What do you enjoy doing in your time off?
Susan and I are the proud parents of 4 daughters and 2 sons, including 2 sets of twins. Needless to say, our time off is spent enjoying family-centered activities. We are so fortunate to live in Southern California where we can spend time outdoors year-round. I enjoy martial arts and train with one of my daughters. She's a black belt. There is no better feeling in the world than being called "Dad." It gives me such an emotional high. Being a parent is an enormous responsibility. It's challenging but fun.
Do you feel that practicing martial arts influences your work?
I have learned that practicing martial arts is much more complex than one would think. It requires concentration, physical coordination, and emotional centering. These are all qualities that help me in my work. As a plastic surgeon, focus and detail are everything. Plastic surgery is about millimeters, not centimeters.