Rhinoplasty
Consultations offered at our four convenient locations in La Jolla, San Diego, Newport Beach and Beverly Hills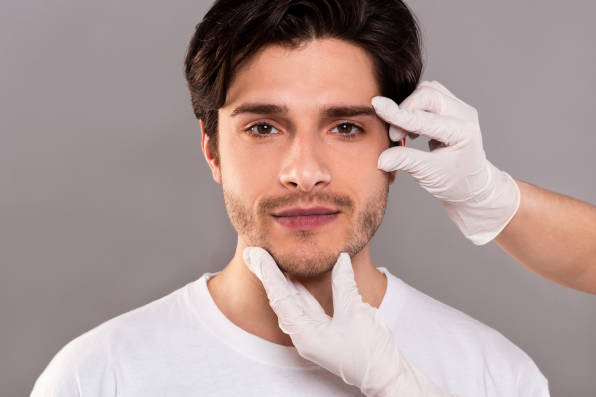 Facial Harmony
Rhinoplasty is one of the most challenging and rewarding cosmetic surgical procedures. The rewards come from achieving a successful balance between the patient's aesthetic goals, functional needs, and the inherent constraints of the nasal anatomy. And, because rhinoplasty is widely considered one of the most difficult facial surgeries to perform successfully, surgeons that have mastered the intricacies of this delicate procedure possess an extremely advanced level of surgical skill.
Triple-board certified rhinoplasty specialist Dr. Richard Chaffoo helps his San Diego patients improve their facial harmony and their lives. La Jolla Plastic Surgery & Dermatology proudly welcomes patients from across the globe seeking Dr. Chaffoo's expertise in this life-changing surgery. Patients have four beautiful locations to choose from: La Jolla, Beverly Hills, San Diego, and Newport Beach. Contact us at (800) 373-4773 to schedule your consultation.
In the meantime, follow our blog to read the latest news and information about plastic surgery.
Before and After Photos
More About Rhinoplasty Surgery
When your facial features are balanced, your face has an aesthetically pleasing appearance. That harmony can easily be disrupted if your nose looks more prominent than your other features or attracts unwanted attention. It is easy to feel self-conscious if you are unhappy with the shape of your nose. Changing this one facial feature can transform the entire face, and it can also have some transformational benefits for your self-esteem.
Rhinoplasty, also known as a nose job, is one of the most popular cosmetic surgery procedures, with over 350,000 men and women undergoing surgery in 2020. [1] The procedure can be divided into two broad categories: cosmetic and functional.
Cosmetic Rhinoplasty
A cosmetic nose job is performed to alter the shape of the nose to achieve a more pleasing appearance. The procedure can address several aesthetic concerns, such as:
Nose size in proportion to the face
Nose width at the bridge
Nose profile with visible bumps or depressions
Nostril size and shape
Tip position and shape
Cosmetic rhinoplasty can also correct a congenital deformity or restore the nose after injury or cancer surgery.
Functional Rhinoplasty
A functional nose job is performed to improve or correct nasal function. The most common reason for this type of surgery is to correct a deviated septum, a prevalent condition that can lead to difficulty breathing. A functional rhinoplasty can also be performed to address the following:
Nasal obstructions or blockages
Nosebleeds
Chronic sinus infections
Functional corrections can benefit the patient's health and improve the nose's appearance. While rhinoplasty's cosmetic and functional components are often combined into a single procedure, we can also keep the focus on separate issues.
It's also essential to select a board-certified plastic surgeon who specializes in nose surgery and is also board-certified in otolaryngology (head and neck surgery), meaning the surgeon has extensive knowledge of facial anatomy. Dr. Chaffoo is one of the few plastic surgeons working today who has attained certification from the American Board of Plastic Surgery, American Board of Otolaryngology, and American Board of Facial Plastic and Reconstructive Surgery.
Do I Need a Nose Job?
Men and women in the San Diego area want to improve their noses for many reasons. And, they turn to Dr. Chaffoo for his unparalleled level of expertise and proven track record of exceptional results. Dr. Chaffoo appreciates the unique characteristics of each patient and creates a customized surgical plan to meet all their goals. The criteria he uses when assessing potential rhinoplasty patients include:
Patient Age
In most people, the nose continues developing until the mid-teen years; male noses generally take a couple of years longer than females to reach their adult size and shape.
Physical Health
As with any surgical procedure, the patient should be in good overall health. Furthermore, patients should be non-smokers or willing to quit for a while before and after surgery.
Emotional Health
Having a positive attitude and realistic expectations is essential to patient satisfaction. It's also critical that you consider nose surgery because it's what you want, and not to satisfy someone else's notion of what an "attractive" nose looks like, even if that someone is society. Studies have shown that society tends to treat attractive people better [2], but we want to make sure your assessment of your nose is realistic.
There is not a single nose shape that suits every face; therefore, there is no standardized definition of the "perfect" nose. However, there is the ideal nose for your face, and that's why you need a talented facial plastic surgeon with extensive experience in performing rhinoplasties to assess your individual goals and help you achieve the best results for you.
What to Expect During Your Consultation
Your initial consultation with Dr. Chaffoo is an opportunity for you to express your concerns and learn more about what you can expect during a rhinoplasty procedure. We encourage you to ask questions to feel confident and comfortable moving forward. Some tips to help you prepare for your consultation include:
Prepare a list of questions to ask Dr. Chaffoo ahead of time
Bring along photographs that illustrate your desired results
Be prepared to discuss your medical history, including any previous surgeries or procedures
During your consultation, Dr. Chaffoo will assess the shape and proportions of your nose and skin quality. He will perform a physical examination to ensure you are a good candidate for the procedure. Once he has all the information he needs, Dr. Chaffoo will sit down with you and explain what he believes to be the best course of action to help you achieve your goals.
Preparing for Surgery
There are a few things you can do to prepare for your rhinoplasty procedure, including:
Arrange for a ride home from the surgery center or hospital.
Arrange for help at home for the first two days, or longer.
Plan to take at least a week off from work.
Fill your prescriptions ahead of time.
Avoid taking aspirin, ibuprofen, or other blood-thinning medications for two weeks before surgery.
Stop smoking at least two weeks before and after surgery.
Before your surgery date, create a comfortable space at home where you can rest and recover. Stock your refrigerator with easy-to-prepare meals, and have plenty of pillows on hand to keep your head elevated up when lying down.
During your pre-operative appointment, Dr. Chaffoo will provide further detailed instructions on how to prepare for your rhinoplasty; following his recommendations is critical to achieving optimal results.
The Rhinoplasty Procedure
Dr. Chaffoo can complete most nose jobs within one to two hours. However, in some cases, the surgery is more complex. For example, if a patient is undergoing Revision Rhinoplasty the surgery can take several hours to correct a previous nose job.
In most cases, Dr. Chaffoo uses a general anesthetic so you will be asleep during the surgery. A board-certified anesthesiologist is present throughout the surgery to monitor the anesthesia for your safety and comfort. Local anesthesia with sedation is an option for patients who require less extensive surgery.
Dr. Chaffoo's Technique
Rhinoplasty techniques differ from one plastic surgeon to another. With years of experience and training, Dr. Chaffoo can deliver the best rhinoplasty in San Diego. He does this by using precise techniques and customizing the procedure to meet the needs of each patient. For example, Dr. Chaffoo uses an incredibly effective and unique method when he performs Ethnic Rhinoplasty. Dr. Chaffoo will discuss with you during your consultation the surgical techniques he will use in your case, as well as information on how to prepare for your nose surgery.
In most cases, Dr. Chaffoo performs nose surgery using the following method:
Open or Closed Rhinoplasty – Placing the incision on the inside of the nostrils (closed) or the outside, under the nose (open).
Shaving and Repositioning – Reducing or repositioning bone and cartilage to form your nose to its desired size and shape.
Less Swelling – Because it's typically not necessary for Dr. Chaffoo to pack the nose, his rhinoplasty patients can expect less swelling and bruising after the procedure than they might with another surgeon. [3]
After each procedure, Dr. Chaffoo closes the incision and applies a temporary splint to the nose.
Rhinoplasty Recovery in San Diego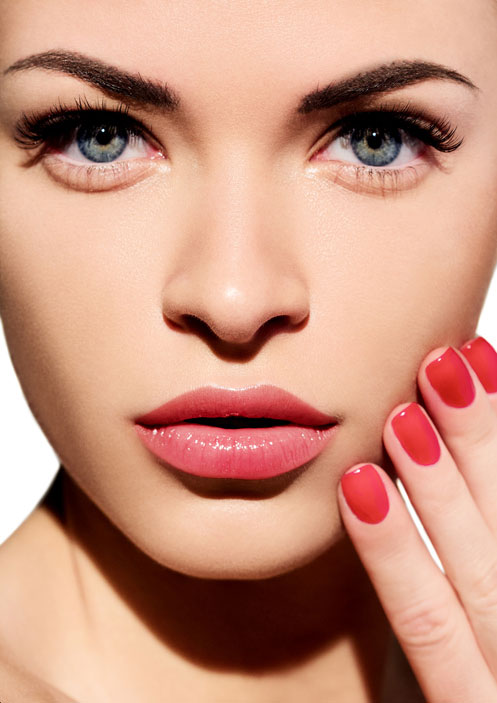 Following surgery, our experienced nurses will carefully monitor the patient to ensure they remain comfortable. As the anesthesia wears off, you will likely feel a dull ache in your nose and head; we prescribe pain medication to manage discomfort.
Over the next day, your face is likely to feel swollen. We recommend keeping your head raised as much as possible during this time. You should expect to see black eyes initially, as well as swelling and bruising, which can be reduced by applying cold compresses.
Be sure to refrain from any activity that has the potential to either injure your new nose or increase your blood pressure.
We provide you with detailed post-operative care instructions to take with you. From time to time, throughout your recovery, you will meet with Dr. Chaffoo so that he can evaluate your progress. Even if you do not have a follow-up visit scheduled, you can always contact your patient coordinator whenever you have any questions about your recovery.
What are the Results of a Nose Job?
Most of our patients will see changes to their noses about two weeks after surgery once the initial swelling and bruising subside. However, the permanent appearance of your nose will emerge gradually in the months following the procedure as the swelling goes down; it might take a year before you fully appreciate the final results.
You can expect the results of your rhinoplasty to be long-lasting, as long as your nose isn't significantly injured or traumatized at any point after surgery. Although the nose naturally changes with time, it doesn't age like a neck or other body parts do. The appearance of your nose will stay relatively the same for the rest of your life.
Corresponding & Complementary Procedures
As a triple board-certified plastic surgeon, Dr. Chaffoo offers San Diego rhinoplasty patients the option of achieving more comprehensive facial enhancement as part of their rhinoplasty operation.
For example, by including eyelid surgery or a brow lift along with rhinoplasty, a patient goes through a single recovery period and saves the cost of incurring specific fees associated with multiple surgeries.
We also offer non-surgical treatments to complement your surgery, such as Botox Cosmetic, Dermal Fillers, and Laser Skin Resurfacing.
If you are interested in learning more about your options for cosmetic surgery or non-surgical procedures in San Diego, please contact us today to schedule an appointment.
What is the Cost of Rhinoplasty in the Greater San Diego Area?
Thanks to the high concentration of local plastic surgeons, the rhinoplasty cost in greater San Diego is relatively competitive. However, surgeons typically determine their fees based on their qualifications, so plastic surgery is not an occasion to seek the lowest possible price.
Dr. Chaffoo determines the price of each rhinoplasty on a case-by-case basis. The extent of surgery plays a role in setting costs. For example, a more invasive surgery that treats both respiratory function and nasal aesthetics are likely to cost a bit more than a straightforward procedure.
Our patients receive a specific quote at La Jolla Plastic Surgery & Dermatology before scheduling the procedure. Dr. Chaffoo believes in making plastic surgery as accessible as possible and offers several financing options for qualified patients. Are you ready to change your nose and your life?
Contact us today! Patients in La Jolla, Beverly Hills, San Diego, and Newport Beach can call (800) 373-4773 to reach a scheduling coordinator.
FAQ
What are the Risks of Rhinoplasty?
Complications can occur in any surgical procedure. Numbness, difficulty breathing, postoperative nose bleeds, infection, and holes inside the septal area of the nose are potential risks. However, Rhinoplasty complications are very rare, and can be minimized further by adequately preparing for surgery and diligently following the comprehensive post-operative instructions Dr. Chaffoo provides. 
Who Can Get a Rhinoplasty?
Other than making sure a person's nose is no longer developing, which usually stops in the late teen years, there aren't many reasons a healthy person can't receive a nose job. The most significant limitation with rhinoplasty is thick skin because this is difficult to shrink and conform to the underlying framework of the procedure. A surgeon can only do so much with a large nose if the skin won't contract. [4] That said, if you are in good health and think you may be a candidate, Dr. Chaffoo would be pleased to meet you for a consultation and evaluation.
References