Gynecomastia Surgery
Consultations offered at our four convenient locations in La Jolla, San Diego, Newport Beach and Beverly Hills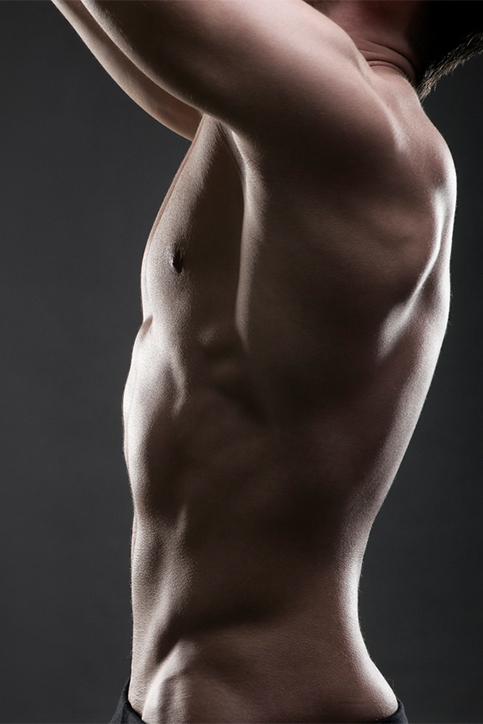 While plastic surgery is commonly associated with women and those seeking "glamorous" enhancements, in truth there is much more to the industry. Many men and masculine patients seek out procedures specially designed to highlight their features and achieve more functional aesthetic enhancements. In particular, areas such as the chest or the abdomen can be particularly hard to target without vigorous exercise or liposuction.
Men can also struggle with image issues and self-esteem or confidence blows when it comes to certain areas of the body. In particular, men who develop breasts or have excessive fat accumulated on their chest can find it especially difficult to remove, even if they use targeted exercise. For those with genetic conditions that may have caused fat deposits on the chest to develop at an early age, they may have suffered a stigma or bullying due to their appearance.
Gynecomastia surgery is an excellent resource for men who are ready to look and feel more confident. At La Jolla Plastic Surgery & Dermatology, Dr. Chaffoo strives to deliver the best gynecomastia surgery San Diego has to offer.
Procedure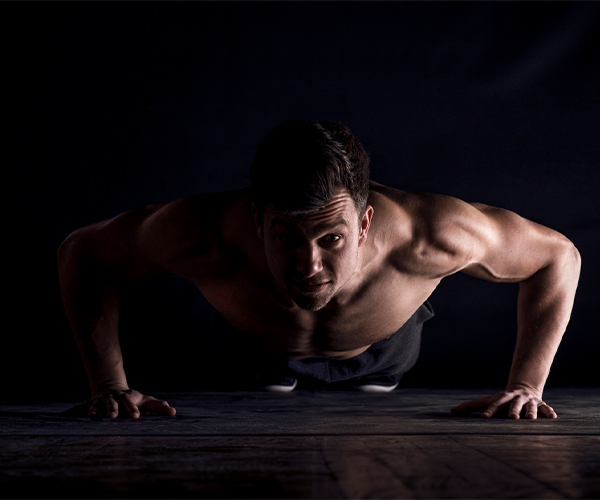 Gynecomastia is a condition that can affect men and refers to the development of male breasts. This occurs due to an increased amount of breast gland tissue in young boys or men, often in relation to hormonal fluctuations or imbalances. Gynecomastia is a medical term, as is generally used to help reduce the stigma over calling them "man boobs".
Ideal Candidate
Gynecomastia can affect men of all ages, ranging from newborn babies to small children to adult males. It occurs when an excess of breast gland tissue is produced in the body, which is generally marked by how the body is producing estrogen and testosterone.
It is important to remember that almost anyone can be affected by hormonal imbalances, and male breasts can develop on anyone – not just those who have excess fat or are overweight. Whether you have just recently developed male breasts or have been struggling to maintain or hide it for many years, there is a way to help address the concerns of gynecomastia.
Treatments
For some men, gynecomastia will resolve on its own without the need for cosmetic surgery. However, for those who have found that male breasts are a persistent and stubborn issue, gynecomastia surgery is available to help treat and reduce the appearance of excellent breast tissue and glands in males. It is not guaranteed that the procedure will eliminate the hormonal causes, but they can help to reduce the appearance of male breasts.
About Gynecomastia
Gynecomastia surgery can include elements similar to breast reduction surgery, with incisions being made and excess skin, tissue, or fat being eliminated from the chest. Your surgeon may offer options such as liposuction or a mastectomy, which will deliver varied results depending on your unique needs and severity. Some cases may combine the use of both to help develop a more masculine chest contour and help highlight the area in a more flattering manner.
Results
For those with male breasts, certain activities can be embarrassing or cause you to feel self-conscious or insecure about your body. Many find themselves wearing shirts when going swimming and feel uncomfortable being shirtless among others.
The severity of the gynecomastia can contribute to this, and could be a factor in deciding what the best approach is for you. We can also combine various other cosmetic enhancement treatments to help give the area an anesthetic make-over.
FAQ
Am I a Good Candidate For Gynecomastia?
Gynecomastia is considered a cosmetic surgery procedure, so it is important for candidates to be in good general health and have a thorough understanding of the procedure and its potential outcome and side effects. Eligible patients will be males who struggle with hormonal imbalances that may lead to persistent or recurring male breasts. Gynecomastia can help to remove some of these glands and tissue to leave a smoother, more well-defined chest contour.
Does the Gynecomastia Procedure Leave a Scar?
Most often, gynecomastia surgery does require incisions to be made. Dr. Chaffoo will always try to follow along the natural curvature of the body to hide any scarring and reduce visibility. Our San Diego gynecomastia surgery patients who care for their wound impeccably and avoid sunlight or UV exposure can help to reduce the chance of noticeable scarring.