Cosmetic Dermatology
Consultations offered at our four convenient locations in La Jolla, San Diego, Newport Beach and Beverly Hills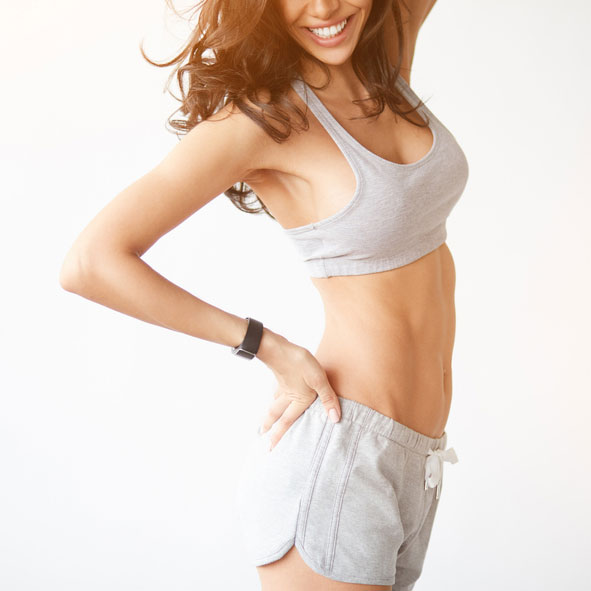 At our San Diego practice, La Jolla Plastic Surgery & Dermatology™, the cosmetic dermatology component, La Jolla Skin, is led by board-certified dermatologist, Dr. Susan Stuart. In addition to the extensive list of cosmetic surgery procedures performed by Dr. Chaffoo, his wife and partner, Dr. Stuart, offers a premier menu of cosmetic dermatology treatments and medical spa services — either to complement your surgical results, or to help you look your best without surgery. With state-of-the-art technology and the skill to back it up, La Jolla Skin has you covered from head to toe.
Discover all of the ways Dr. Stuart and her team can help you look younger and more attractive with little or no downtime.  Request a complimentary consultation using our online form or call our office at (800) 373-4773
Procedure
Cosmetic dermatology focuses on treating cosmetic issues of the skin through the use of minimally- or non-invasive means. As a subspecialty of dermatology, many cosmetic dermatologists are knowledgeable and skilled at treating medical skin conditions. Still, the primary focus of their practice is on addressing their patients' aesthetic concerns.
Cosmetic dermatologists rely on a suite of tools and techniques that can include:
Injectable compounds
Laser and energy applications
Mechanical devices
Topical treatments
Considerations
The two fields are very closely related, so there is often confusion around their differences. Cosmetic and medical dermatology both deal with conditions of the skin. The medical branch focuses on issues and dangers — things like acne, infection, abnormal growth, and the like — while cosmetic focuses on aesthetic matters — think wrinkles, spots, unwanted hair growth, and more — that don't pose a health risk to the patient.
Benefits
The treatments utilized in cosmetic dermatology are varied and able to address a diverse range of concerns. So whether you'd like to revamp a large area of your body or just touch up a few details, there is probably a treatment at La Jolla Plastic Surgery & Dermatology that will meet your needs.
Do you have issues with your appearance like any of these?
Wrinkles, creases, or fine lines
Loss of skin elasticity
Dull skin texture
Sun-damage
Visible scars, including burns or those left behind by acne
Skin discoloration, whether light spots or dark spots
Sunken features
Thin lips
Double chin
Unwanted hair
Excess sweating
During your complimentary consultation, Dr. Stuart and her team will discuss all of your concerns and collaboratively create a personalized treatment plan to meet your unique needs and fit your lifestyle.
Treatments
Injectables
Neuromodulators: These utilize refined botulinum toxin to immobilize the muscles under your skin that cause wrinkles. We offer Botox, Xeomin, and Dysport.
Dermal Fillers: Serums composed of hyaluronic acid and other biosynthetic compounds are injected under the skin to smooth wrinkles, fill in sunken features, or plump lips. We work with Juvederm, Restylane, and Belotero.
Double Chin Reduction: Kybella is a revolutionary product designed to dissolve the fat in the skin under your chin safely.
Laser Treatments
Intense beams of light can be used to address an array of cosmetic concerns. We employ systems designed by Fraxel and Vbeam to provide state-of-the-art treatments like:
Skin resurfacing
Scar reduction
Hair removal
Med Spa
Facials: These soothing and rejuvenating treatments use the most advanced products to restore and revitalize the skin on your face.
Microdermabrasion: A specially-designed device is used to gently remove the outer, damaged layer of your skin. This allows your body to create new, healthy skin cells naturally and stimulates the production of healthy skin compounds like collagen.
Microneedling: Sets of tiny needles are used to eliminate dead skin cells and promote healing and vitality.
Electrolysis: Permanently removes unwanted hair by strategically destroying selected follicles with electricity.
Eyelash Enhancement: This simple, at-home method makes your eyelashes stand out beautifully.
Trust Your Skin To Our Experienced Team
Our director Dr. Susan Stuart personally performs many of the cosmetic dermatology treatments we offer. She directs our team of skin care professionals, which includes a licensed aesthetician and an electrologist. Dr. Stuart is a highly respected member of the local dermatology community. In addition to being a faculty member at the University of California San Diego, Dr. Stuart has served 2 terms as Chief of the Division of Dermatology at Scripps Memorial Hospital in La Jolla and was one of the youngest doctors elected President of the San Diego Dermatological Society.
She is listed as a Top Dermatologist by the American Research Council. Dr. Stuart takes the time to get to know each of her patients personally, and takes a custom approach to their care. The men and women in our community voted her a Best Dermatologist in the 2008 La Jolla Light newspaper poll.
Many Ways To Look & Feel Great
Injectable Treatments: We offer the latest selection of injectable treatments including neuromodulators such as BOTOX® Cosmetic, as well as dermal fillers such as JUVÉDERM VOLUMA® XC, Restylane® and others. Say goodbye to wrinkles, sunken cheeks, unsightly veins, and thin lips.
Laser, Light & Energy Treatments: We use advanced technology to help you have skin that looks and feels younger and more beautiful, without requiring extensive downtime. Options include Fraxel®, IPL, and laser hair removal.
Medical Spa Services: While a designer facial or full-body massage may feel like pampering, these popular med spa services actually help you look and feel more vibrant. Other treatments you will find in our medical spa include microdermabrasion and permanent makeup.
FAQ
Are Cosmetic Dermatology Procedures Painful?
Cosmetic dermatology treatments vary in their intensity. Some discomfort is commonly associated with these procedures — like injectables, laser treatments, and microdermabrasion — but it is usually very minor and dissipates within a few hours. Once you choose a treatment, your cosmetic specialist will fully discuss what you should expect with that specific procedure.
How Much Downtime Will I Need?
None of our cosmetic dermatology treatments require downtime. With some procedures like injectables and laser treatments, you will need to take care of your body as the treatment takes effect and protect the treated areas from the sun and unnecessary pressure. However, most patients are typically able to return to their normal routines within hours.
How Much Do The Treatments Cost?
The costs you will incur entirely depend on the procedure you choose and the extent of the needed treatment. For example, the cost of injectable treatments is based on the amount of serum required to provide the desired results. For other procedures, the size and location of the targeted area are driving factors. In the end, cosmetic dermatology treatments typically are significantly less expensive than more invasive surgical remedies.
When Will I See Results?
Depending on the treatment, many patients can see their results immediately. Still, some procedures require the skin to heal and restore itself before final results are visible, while others may require multiple sessions to achieve optimal results. In most cases, results will evolve as your body heals and grows accustomed to the treatment, with final results expected after a few weeks.
How Long Will My Results Last?
Different treatments provide results that last for different lengths of time. For example, injectables tend to last for at least several months, while laser scar reduction can last for the rest of your life. Your commitment to an effective skincare routine can also dramatically increase the duration of your positive results.