Breast Implant Revision
Consultations offered at our four convenient locations in La Jolla, San Diego, Newport Beach and Beverly Hills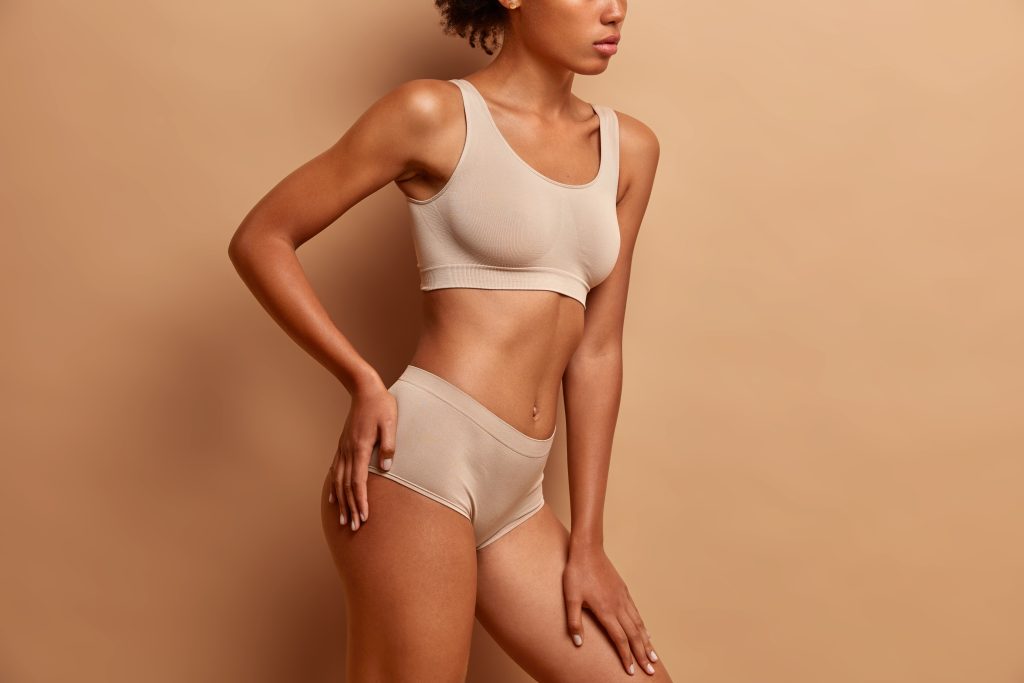 Breast implant surgery can change the way many patients look and feel. It is one of the most popular body enhancement surgeries in the country, often known as a boob job. The goal of a breast implant procedure is to help enhance or alter the size, shape, and volume of the breasts. In most cases, patients are seeking to achieve a larger bust size or correct asymmetry in their breasts.
Unfortunately, the final results of your breast implant surgery may not always stay how you envisioned them. Since it can take up to a full year for your breasts to "drop" and the final look to show, some patients find that they are unhappy with them or were hoping for a more dramatic result.
This is where a breast implant revision comes in. This procedure, very much like a traditional implant or breast augmentation surgery, will allow patients to achieve the bust size and shape they initially desired. In other cases, breast implant revision surgery is used to correct any deformities that have developed over time or due to bodily changes or weight fluctuations.
The best way to determine whether you need a breast implant revision is to schedule a complimentary consultation with a knowledgeable doctor. It is often recommended to get a second opinion from someone other than your original surgeon. For patients in the La Jolla and San Diego area, Dr. Chaffoo offers his services at the La Jolla Plastic Surgery & Dermatology™ center.
Before and After Photos
Procedure
The immediate goal of breast implant revision surgery is to remove the original implant and replace it with a new one, or to correct whatever issues occurred with the first surgery. In the process, many plastic surgeons will offer solutions to help improve their appearance, shape, or size if necessary.
The procedure of breast implant revision surgery will vary on your unique needs and desires. Whenever possible, Dr. Chaffoo will try to follow the original incisions to reduce any additional trauma or scarring. In some cases, however, additional procedures such as a breast lift or reduction will change the approach taken. During your complimentary consultation for revision surgery, you will be able to discuss all of your concerns, including the reason you want to have breast implant revision.
Considerations
It is not uncommon for patients to find that, somewhere down the line, they want to make changes to their breast implants. After pregnancy or childbirth, for example, you may notice that they naturally changed in shape or size, which can impact the result your implant left originally.
Other patients simply find that their current implants are too large or too small, and want to adjust them to suit their new aesthetic accordingly. Some side effects of implants can include visible rippling or shift in position, particularly with saline, so a breast implant revision surgery can help change out the type of implant without changing overall volume.
Ideal Candidate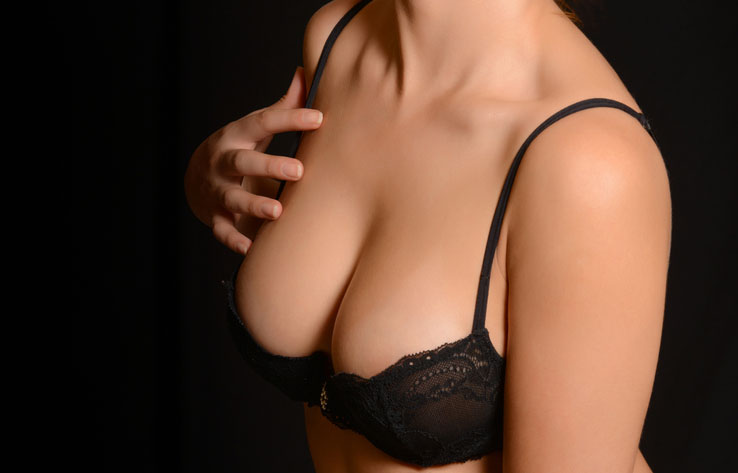 Breast implant revision surgery, like breast augmentation with implants, is a commonly performed procedure, but it should still be regarded with care and attention. It may not be the best route for everyone, so it is important to talk with a surgeon who has knowledge and experience before making a decision.
Ideal candidates include patients who had little to no major side effects with their first implants, such as hardening or rejection. San Diego breast implant revision patients should also follow the same restrictions from their first surgery, which may include no smoking, avoiding excessive drinking, and ceasing certain medications in the few weeks before surgery.
Consultation
If you are unhappy with or wish to change the current appearance of your implants, you may not want to or are unable to return your original surgeon. For patients in the San Diego community, triple board-certified plastic surgeon Dr. Richard Chaffoo strives to deliver the best breast implant revision San Diego has to offer and is available to help achieve your cosmetic needs. Our facility is conveniently located in La Jolla and caters to the needs of patients throughout the surrounding areas.
FAQ
Are Breast Implants Permanent?
Breast implant surgery is meant to be long-lasting, but some breast implants may need to be replaced if there is a change in the size or shape of the breast, which may indicate a leak of the breast implant. Once inserted for an extended period of time, your breasts may have a different shape if they are removed, but additional surgery can be performed to optimize the shape of your breasts if this is your desired route.
Can I Change My Implants?
Absolutely! Some women find that they may not be completely satisfied with their first choice, or wish to change the size of their breasts when new and improved implant types become available. A breast implant exchange can be done to help women who want to change their implants.