Rhinoplasty Frequently Asked Questions
Consultations offered at our four convenient locations in La Jolla, San Diego, Newport Beach and Beverly Hills
Rhinoplasty is a complex procedure for patients and surgeons alike, and it's natural to have questions when contemplating this surgery. If you're considering a rhinoplasty, it's important to do your homework, consider the demands of the procedure, and consult with an expert so that you can make an informed decision.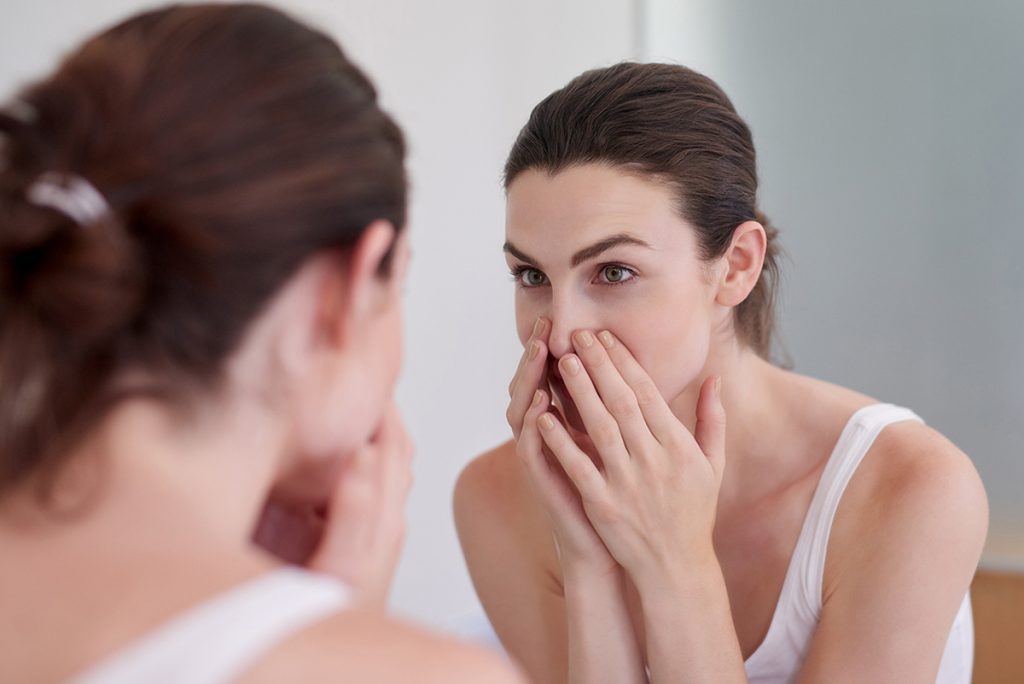 Dr. Richard Chaffoo is a triple board-certified plastic surgeon who specializes in this extremely complex procedure. Below, he has answered some of the questions that he hears most from his patients. To learn more about rhinoplasties, schedule a personal consultation at La Jolla Plastic Surgery & Dermatology by calling (800) 373-4773. We have locations conveniently located in La Jolla, San Diego, Newport Beach, and Beverly Hills.
How long does a rhinoplasty last?
Rhinoplasty, unlike some other aesthetic (cosmetic) surgical procedures, is performed to permanently correct a variety of nasal deformities of the nasal tip and bridge. When rhinoplasty is performed a second time it is called revision rhinoplasty and revision rates vary from 5-15% in published series in the medical literature. Revision surgery is usually performed due to patient dissatisfaction and correction of complications from surgery. (1-4)

How much is the cost of rhinoplasty?
The cost of rhinoplasty depends upon numerous factors. These factors include the complexity of the procedure, experience and expertise of the surgeon, and the anatomic area(s) which need to be treated. In addition to the surgeon's fees there are costs for anesthesia and the surgical facility charges. 
The complexity of the procedure includes what specific area(s) are to be corrected such as the nasal tip, nasal dorsum (bridge), and internal nasal airway such as the nasal septum and turbinates. Revision or redo rhinoplasty cases are more complex and more expensive.
Surgeon's fees include surgery on the nose and may include additional procedures to harvest tissue grafts from the ear, rib, and scalp to reconstruct the external nose or nasal airway. Anesthesia fees include the charge by an anesthesiologist or nurse anesthetist. Finally, there are surgical facility charges from the outpatient surgery center or hospital facility in which the surgery was performed.  In conclusion, total costs for rhinoplasty vary from $10,000 – 20,000.

What is the difference between a nose job and rhinoplasty?
The layperson's term for rhinoplasty is a nose job so these are one and the same procedure. A recent study was conducted to attempt to answer this question. Over 300 surgeons in the European Surgical Association were sent a questionnaire to determine the definition of major surgery. The surgeons concluded that, among other features, major surgery is defined by the extent and complexity of the procedure. (5) Rhinoplasty is considered by plastic surgeons to be one of the most challenging and complex plastic surgical procedures. Therefore, rhinoplasty is considered a major surgical procedure.
What I wish I knew before getting a nose job?
Patients considering rhinoplasty should seek out a surgeon who is experienced in rhinoplasty, the most challenging cosmetic plastic surgical procedure. The surgeon should be certified by the American Board of Plastic Surgery or the American Board of Facial Plastic & Reconstructive Surgery. The plastic surgeon should display a large number and variety of before and after rhinoplasty cases on their website. Patients should be able to speak with a former patient of the surgeon who underwent this surgery. Computer imaging is very useful during the consultation to demonstrate the realistic results that can be achieved with surgery. Finally, it is important that the patient feels comfortable with the plastic surgeon and staff. The patient needs to feel confident that the surgeon has answered all questions and can achieve the outcome which the patient desires. Finally, it is important to remember that patient safety is the most important factor in considering elective cosmetic surgery. The anesthesia should be administered by a board certified anesthesiologist in an accredited and licensed outpatient surgical facility that is certified by either the AAAASF or the AAAHC.
How do I prepare for a nose job?
It is important that patients who are planning to undergo rhinoplasty follow the preoperative instructions provided by your plastic surgeon. Avoiding blood thinners at least 2 weeks before surgery is important including the use of Vitamin E, fish oil, NSAID's, and aspirin products in order to reduce the risk of bleeding during and after surgery. Make sure you have an adult driver on the day of surgery who brings you to the surgery center and drives you home after surgery. This adult needs to spend the night with you on the evening following surgery. It is important that you have filled all prescriptions written by your plastic surgeon and have them at home before surgery.
What is the recovery time for a nose job?
Most patients take one week off from surgery or school after rhinoplasty. This is because you will likely have tape and a cast or splint on the bridge of your nose. Your nose will be stuffy, and it is common to have nasal secretions for several days after surgery. Once the nasal splint, nasal tape, and sutures are removed then most patients will return to work or school the following day. You may still have some swelling, nasal drainage, and discomfort for several weeks after surgery. The final result from surgery can take up to one year as residual swelling can persist in the nasal tip for many months after rhinoplasty.
Is rhinoplasty a major surgery?
The term "major surgery" is used frequently but has been poorly defined. A recent study was conducted to attempt to answer this question. Over 300 surgeons in the European Surgical Association were sent a questionnaire to determine the definition of major surgery. The surgeons concluded that , among other features, major surgery is defined by the extent and complexity of the procedure. (5) Rhinoplasty is considered by plastic surgeons to be one of the most challenging and complex plastic surgical procedures. Therefore, rhinoplasty is considered a major surgical procedure.
Is nose surgery painful?
There is some discomfort and pain following most surgical procedures. However, rhinoplasty patients tend to experience less pain following surgery as compared to other aesthetic (cosmetic) procedures of the breast or body. The only study to date that looked at the issue of pain following rhinoplasty was conducted on over 98 patients who were surveyed following rhinoplasty. They were asked to evaluate postoperative pain. The study involved 50 women and 48 men. Patients were prescribed a range of 10-40 tablets of oxycodone; they took an average of 5 tablets. There were no differences in pain perception in men versus women. In patients who underwent rhinoplasty for cosmetic improvement, there was no association between postoperative pain and the patient's perception of the surgical outcome. (6)
What is the best age to get rhinoplasty?
Rhinoplasty is an operation on the nasal bones and nasal cartilage. It should be delayed in early adolescence as premature surgery can affect the growth and final appearance of the developing nose. In addition, it is imperative that the patient be psychologically mature before considering this elective cosmetic procedure to understand and agree to the changes in the appearance of the nose following rhinoplasty. Most surgeons recommend delaying surgery until the age of 16 in females and age 18 in males. (7-9)
What is the safest nose job?
Rhinoplasty is a "safe" operative procedure provided the surgery is performed by a plastic surgeon who is certified by the American Board of Plastic Surgery with a board certified MD anesthesiologist in a surgical facility that is licensed and certified by either the AAAASF or the AAAHC. AAAASF stands for the American Association for Accreditation of Ambulatory Surgery Facilities. AAAHC stands for the Accreditation Association for Ambulatory Health Care. These are the 2 nationally recognized organizations that certify outpatient surgery centers. This is an elective procedure so it is important the patient choose a qualified plastic surgeon who performs this operation in an certified outpatient or hospital setting with the proper equipment to ensure the patient is in a safe environment. There are no short cuts for safeguarding your health and well being.
What is the success rate of rhinoplasty?
The success rate of rhinoplasty has been studied by numerous authors and published in leading scientific medical journals. In a recent study of 369 cosmetic rhinoplasties, the following conclusions were reached. The complication rate was 7.9%, dissatisfaction rate 15.4%, and revision rate was 9.8%. Patients with a prior history of nasal surgery, nasal fracture, postoperative complications, and failure to correct anatomic abnormalities following rhinoplasty were most often associated with revision surgery and patient dissatisfaction. (10)
When is it too late to get a rhinoplasty?
Rhinoplasty can be performed at any age during adulthood since there is no age cut off. In fact, as the concept of old age has shifted upwards in modern society so has the upper age limit of rhinoplasty. (11) Some surgeons are reluctant to perform rhinoplasty in patients who are older adults because of an increase in patient dissatisfaction with the outcome of surgery due to some factors beyond the surgeon's control such as loss of skin elasticity and the presence of thicker skin in the nasal tip of male patients over 65 years of age. (12,13)
Will people notice my nose job?
A recent study in a leading plastic surgery journal was undertaken to evaluate the public's perception of facial appearances both before and following rhinoplasty in 10 women. A group of men and women were asked to compare the preoperative and postoperative images of each patient. The observers, both men and women, were asked to evaluate which photograph (preop or postop) best represented 11 traits of appearance or personality. These traits included facial symmetry, youthfulness, facial harmony, aggressiveness, likeability, trustworthiness, confidence, feminity, attractiveness, approachability, and intelligence. None of the observers guessed that these patients had undergone prior rhinoplasty. However, the majority of observers considered the postoperative photos were considerably more favorable than the preoperative photos for all the above traits. (14)
Is it worth getting nose job?
Multiple studies have been conducted to answer this question. Patients who had undergone rhinoplasty were asked to respond to surveys about their satisfaction with the results of rhinoplasty. One large study used online reviews to evaluate patient satisfaction after rhinoplasty. There were a total of 2326 reviews for primary rhinoplasty (2032 females, 294 males). The overall satisfaction rate was 83.6%. Significantly more females than males were satisfied 87.6% vs 56.1%. (15)
In another study, 46 patients who had undergone secondary (revision) rhinoplasty 2 ½ years previously were surveyed to determine how many were satisfied with surgery. 88% of the patients experienced a significant improvement in nasal function after revision rhinoplasty, and 79% stated that they would choose to undergo the revision procedure again. (16)
What are the side effects of rhinoplasty?

Bleeding
The most recent study in the plastic surgical literature to review the incidence of the 13 most common complications following rhinoplasty was published in 2020. This study involved a  literature search that yielded 3215 publications for title and abstract screening. While 322 articles were eligible for full-text review, only 36 journal articles met final inclusion criteria. Bleeding following rhinoplasty or epistaxis was reported from 0 to 4.1%These adverse events included the need for revision rhinoplasty (0 to 10.9%), infection (0 to 4 percent), dehiscence (0 to 5 percent), bleeding (0 to 4.1 percent), septal perforation (0 to 2.6 percent), nasal airway obstruction requiring revision (0 to 3 percent), and hypertrophic scarring (0 to 1.5 percent). (17)
Bleeding may occur during surgery or within the first week after surgery requiring the insertion of nasal packing to control it. Blood transfusions are exceedingly rare unless the patient has an undetected clotting disorder which was not identified preoperatively.

Infection 0-4%
Infection after rhinoplasty is uncommon due to the excellent blood supply to the nose. It can present with purulent nasal discharge, redness and tenderness of the nasal skin, and fever. Treatment includes removal of any nasal packing, culture of the nasal drainage, and antibiotics until the infection resolves. 

Dehiscence 0-5%
Premature opening of the surgical wound closure can occur following rhinoplasty. This occurs most often when the patient undergoes an open or external rhinoplasty along the external incision on the columella between the nostrils. Dehiscence can also occur along the sides of the nostrils when incisions are made to narrow the width or base of the nose. It is more common if the patient has been on oral retinoids for acne within 6-12 months of rhinoplasty since this medication delays wound healing. (18)

An Adverse Reaction to the Anesthesia
Allergic reaction to the use of local anesthesia applied topically or injected with a needle during rhinoplasty is very uncommon. True allergic reactions are more common when topical cocaine is applied to the nasal linings before surgery. Reactions to local anesthetics that are injected before or during surgery are more unusual and are likely due to injection of the anesthesia into a small blood vessel causing a rapid heart rate (tachycardia) or an irregular heart rhythm (arrhythmia).
Allergy to an anesthetic agent administered by the anesthesiologist is also very unusual. It may result in a skin rash, alteration in blood pressure, or sudden high temperature in rare instances.
 
 
Difficulty Breathing Through Your Nose 0-3%
Nasal obstruction after rhinoplasty is common immediately following rhinoplasty due to edema of the nasal linings and excess nasal drainage. However, these symptoms usually last only several weeks. Long term difficulty breathing through the nose can be due to multiple causes including turbinate edema, nasal septal deviation/perforation, collapse of the nasal cartilages causing external or internal nasal valve collapse, or scar adhesions between the nasal septum and turbinates. (19,20)
Permanent numbness in and around your nose
Numbness of the nasal tip is relatively common following rhinoplasty and is usually temporary lasting a few weeks. It occurs because the tiny nerves that supply sensation to the skin of the nose are routinely divided during surgery and must regrow during the postoperative period. In one study, numbness of the nasal tip was seen in about one fourth of patients but resolved within several weeks. Only 10% of patients experienced numbness lasting 6 months or longer. (21)

The Possibility of an Uneven-Looking Nose
Facial asymmetry is the rule rather than the exception. A recent study by facial plastic surgeons who reviewed over 200 photos of patients who were undergoing rhinoplasty. The surgeons determined that 97% of the patients demonstrated significant facial asymmetry in their preoperative photos. (22) While an "uneven-looking nose" can occur after surgery, it is most likely the fact that once rhinoplasty has been completed patients often notice their other facial features, especially their facial asymmetry who went unnoticed before successful rhinoplasty. It is possible to have the outcome of an uneven nose but uncommon and can be improved with revision rhinoplasty.
Pain, discoloration or swelling that may persist
Pain, discoloration or swelling after rhinoplasty are part of the normal postoperative course. While most of these findings resolve within one to two weeks following rhinoplasty, these may persist for weeks. Patients who are taking blood thinners before surgery such as aspirin, NSAID's, and Vitamin E may notice prolonged bruising and swelling following rhinoplasty. Patients who undergo revision rhinoplasty typically have more prolonged swelling after surgery due to the increased scar tissue and bleeding during surgery.

Scarring 0-1.5%
The scars which are most visible following rhinoplasty are those from an open or external rhinoplasty and whenever the alar base is narrowed. While these scars may be more noticeable in the first few weeks following surgery the majority of them fade with time and become almost imperceptible in most patients. This is true regardless of patient age, sex, or ethnicity.  In one study of 100 patients who underwent open rhinoplasty, scar analysis was performed. There were only 3 patients who had visible scars in this series. (23) In a review of 500 consecutive rhinoplasty cases, an unacceptable external scar was noted in 0.8% of cases. (24)  

A Need for Additional Surgery 0-10.9%
Revision rhinoplasty has been reviewed by several surgeons in the medical literature. Most cases involve correction of the nasal airway. Other indications for revision rhinoplasty include crookedness, a residual nasal hump, and irregularity of the nasal bridge. Less common reasons for revision rhinoplasty included incomplete or inadequate lowering or reduction of the nasal hump, nasal tip deformities, saddle nose deformity (collapse of the nose), and a change in the patient's mind as to what they ultimately wanted to achieve from surgery. (25)

Toxic Shock Syndrome
Infection following rhinoplasty is an uncommon occurrence. Even more rare is a potentially life threatening systemic infection called toxic shock syndrome. It can occur after long term nasal packing or splints. Patients may present with nausea, vomiting, fever, tachycardia, and hypotension. This is an urgent issue requiring removal of nasal packing, culture of nasal secretions, intravenous antibiotics, and intensive care monitoring in a hospital setting. (26) Patients can develop swelling of the orbit with high fever, diminished vision, headache, and diminished movements of the eyes. This is an urgent situation requiring intravenous antibiotics, blood thinners, and close monitoring in an ICU setting.

Cavernous Sinus Thrombosis
There are multiple small blood vessels in the nose that connect with orbital vessels and ultimately vessels within the brain. This becomes important since nasal infections, if unrecognized and untreated, can lead to more serious infections of the orbital region and CNS. One of these rare complications is cavernous sinus thrombosis. This is a rare complication that has been reported occasionally in the medical literature following rhinoplasty. (27,28,29)

Injury to the Lacrimal Apparatus 
Very rare complications during rhinoplasty can involve injury to the lacrimal system causing excess tearing, and is most likely due to damage of the lacrimal structures during the use of a surgical osteotome for breaking the nasal bones. It is usually temporary until the lacrimal system swelling subsides allowing the tears to flow normally again. In rare instances, it may be necessary to evaluate the lacrimal drainage system with a dye test. If the injury shows a complete disruption of the lacrimal tubes then it may be necessary to undergo surgery to reconstruct or repair it. (30)

References
McKinney P, Cook JQ. A critical evaluation of 200 rhinoplasties. Ann Plast Surg. 1981;7(5):357-361. doi:10.1097/00000637-198111000-00004.
Klabunde EH, Falces E. Incidence of complications in cosmetic rhinoplasties. Plast Reconstr Surg. 1964;34:192-196. doi:10.1097/00006534-196408000-00012
Teichgraeber JF, Riley WB, Parks DH. Nasal surgery complications. Plast Reconstr Surg. 1990;85(4):527-531. doi:10.1097/00006534-199004000-00006
Gorney M . Patient selection in rhinoplasty: practical guidelines. In: Daniel RK ed. Aesthetic Plastic Surgery: Rhinoplasty. Boston, MA: Little, Brown; 1993.
Martin, D., Mantziari, S., Demartines, N. et al. Defining Major Surgery: A Delphi Consensus Among European Surgical Association (ESA) Members. World J Surg 44, 2211–2219 (2020). https://doi.org/10.1007/s00268-020-05476-4
Olds C, Spataro E, Li K, Kandathil C, Most SP. Postoperative Antibiotic Use Among Patients Undergoing Functional Facial Plastic and Reconstructive Surgery. JAMA Facial Plast Surg. 2019;21(6):491-497. doi:10.1001/jamafacial.2019.1027
Bloom SM. Rhinoplasty in Adolescence. Arch Otolaryngol. 1970;92(1):66–69. doi:10.1001/archotol.1970.04310010092012
Pessa, J. E., Desvigne, L. D., & Zadoo, V. P. (1999). The effect of skeletal remodeling on the nasal profile: Considerations for rhinoplasty in the older patient. Aesthetic Plastic Surgery, 23(4), 239-242. https://doi.org/10.1007/s002669900275
Fodor, P.B. Aesthetic rhinoplasty in early adolescence. Aesth. Plast. Surg. 12, 207–216 (1988). https://doi.org/10.1007/BF01572680
Keith C. Neaman, MD, Adam K. Boettcher, MD, Viet H. Do, MD, Corlyne Mulder, MD, Marissa Baca, BS, John D. Renucci, MD, Douglas L. VanderWoude, MD, Cosmetic Rhinoplasty: Revision Rates Revisited, Aesthetic Surgery Journal, Volume 33, Issue 1, January 2013, Pages 31–37, https://doi.org/10.1177/1090820X12469221
Ozkan A. Analysis of primary rhinoplasty in elderly patients. undefined. 2020;28(1). Accessed November 10, 2022. https://www.semanticscholar.org/paper/Analysis-of-primary-rhinoplasty-in-elderly-patients-Ozkan/b987f7c3f1f01e72cea79f951dfbb043886e7d0d
Winkler AA, Downs BW. Aging Male Rhinoplasty. Facial Plastic Surgery Clinics of North America. 2008;16(3):329-335. doi:10.1016/j.fsc.2008.03.005
Gubisch W, Reichert H. Probleme der Rhinoplastik bei älteren Patienten [Problems of rhinoplasty in the elderly]. Handchir Mikrochir Plast Chir. 1986;18(5):255-256.
Lu, Stephen M. M.D., M.Div.; Hsu, David T. Ph.D.; Perry, Adam D. M.D.; Leipziger, Lyle S. M.D.; Kasabian, Armen K. M.D.; Bartlett, Scott P. M.D.; Thorne, Charles H. M.D.; Broer, P. Niclas M.D.; Tanna, Neil M.D., M.B.A.. The Public Face of Rhinoplasty: Impact on Perceived Attractiveness and Personality. Plastic and Reconstructive Surgery: October 2018 – Volume 142 – Issue 4 – p 881-887 doi: 10.1097/PRS.0000000000004731 
Ibrahim Khansa, MD, Lara Khansa, PhD, Gregory D. Pearson, MD, Patient Satisfaction After Rhinoplasty: A Social Media Analysis, Aesthetic Surgery Journal, Volume 36, Issue 1, January 2016, Pages NP1–NP5, https://doi.org/10.1093/asj/sjv095
Hellings PW, Trenité GJN. Long-Term Patient Satisfaction After Revision Rhinoplasty. The Laryngoscope. 2007;117(6):985-989. doi:10.1097/mlg.0b013e31804f8152
Sharif-Askary, Banafsheh; Carlson, Anna R.; Van Noord, Megan G.; Marcus, Jeffrey R.. Incidence of Postoperative Adverse Events after Rhinoplasty: A Systematic Review. Plastic and Reconstructive Surgery, Volume 145, Number 3, March 2020, pp. 669-684(16), https://doi.org/10.1097/PRS.0000000000006561
Aksoy HM, Aksoy B, Çalikoglu E. Systemic Retinoids and Scar Dehiscence. Indian J Dermatol. 2019;64(1):68-70. doi:10.4103/ijd.IJD_148_18
Laryngoscope. April 1976.
Aesthetic Plastic Surgery volume 44, pages1658–1669 (2020).
Ear, Nose, & Throat Journal.Volume 95, Issue 2.   
Archives of Facial Plastic Surgery. Volume 9, No. 3 1 May 2007. 
Arch Otolaryngol/Head & Neck Surg. 1990; 116(6):671-675.
The Journal of Laryngology & Otology.March 8, 2006. Volume 117 Issue 6.
 Journal of Otolaryngology . Apr2007, Vol. 36 Issue 2, p130-134.
Cochran CS, Landecker A. Prevention and management of rhinoplasty complications. Plast Reconstr Surg. 2008;122(2):60e-67e. doi:10.1097/PRS.0b013e31817d53de
Plastic and Reconstructive Surgery: January 1977 – Volume 59 – Issue 1 – p 119-123.
British Journal of Plastic Surgery. Volume 36, Issue 3, July 1983, Pages 342-344.
World J Plast Surg  v.1(2); 2012 Jul.
Plastic and Reconstructive Surgery: December 1968 – Volume 42 – Issue 6 – p 577-581.