Liposuction
Consultations offered at our four convenient locations in La Jolla, San Diego, Newport Beach and Beverly Hills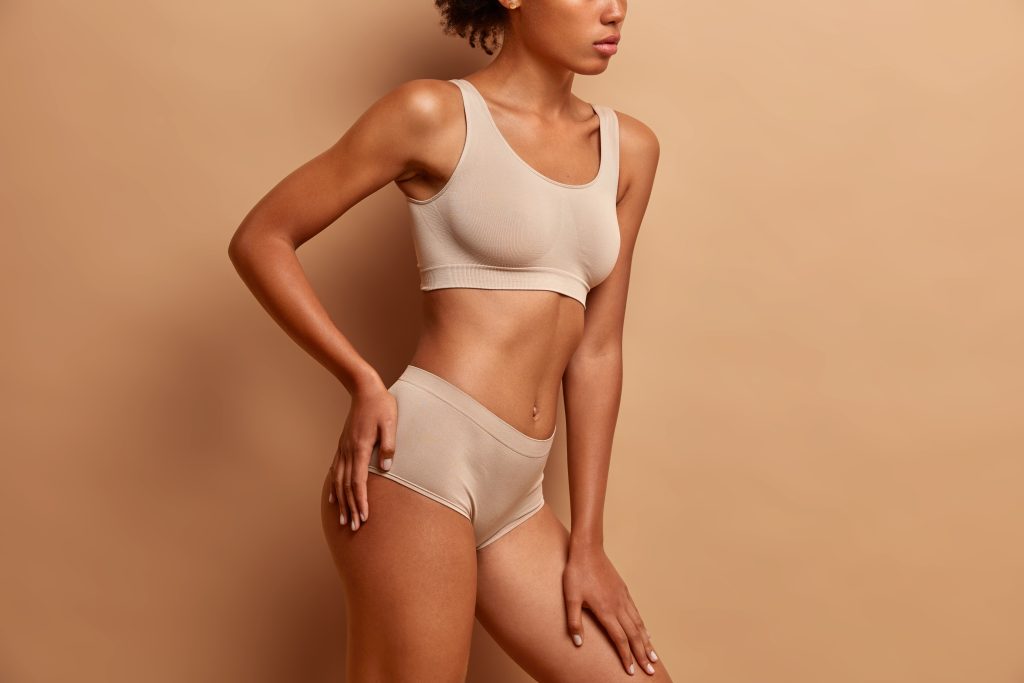 When you live in an area that is treasured for beautiful weather and endless outdoor activities, it's natural to want your body to look its best. For many of us, our natural genetics don't always cooperate, holding onto pockets of unwanted fat in spite of how well we take care of ourselves. Dr. Richard Chaffoo strives to deliver the best Liposuction San Diego has to offer and he performs liposuction to help women and men handle those stubborn, little imperfections that detract from a smooth, fit look.
When you decide to undergo cosmetic surgery, it's important to feel comfortable and confident about the plastic surgeon you choose. San Diego Liposuction patients appreciate triple board-certified plastic surgeon Dr. Richard Chaffoo because he makes their goals a priority and strives to exceed their expectations with natural-looking improvements. To learn more, request your complimentary cosmetic consultation online or call (800) 373-4773 for an appointment.
Before and After Photos
Benefits
Liposuction is consistently among the most popular body contouring procedures, but it should not be considered weight-loss surgery. Liposuction is designed to fine-tune the contours of your body, and it's important that you are already at or close to your ideal weight when you undergo the procedure. Some of the common areas Dr. Chaffoo helps his San Diego and La Jolla patients improve with liposuction include:
Ideal Candidate
Liposuction works best when removing areas of fat that are resistant to proper diet and exercise. These areas of stubborn fat are typically the last areas the body chooses when burning off fat, which means that you tend to lose weight in other places first, and these "trouble spots" remain. You may be a candidate for liposuction if you are:
Generally in good health
At or near your target weight
Have good muscle tone
Have minimal skin laxity
Have localized pockets of diet- and exercise-resistant fat in areas such as your thighs, knees, hips, abdomen, chest, chin, and neck
It is important to remember that liposuction is not a weight loss procedure. It is a "finishing touch" once you have already reached a stable weight and healthy lifestyle.
Your Liposuction Choices
Dr. Chaffoo, a plastic surgeon in San Diego, helps determine if you are a good candidate for liposuction at a private consultation by listening to your cosmetic goals and completing a thorough physical examination. If Dr. Chaffoo determines liposuction is the best option for you, he will then decide which technique will best suit your needs. The most common method he uses for San Diego-area patients is called tumescent liposuction, which Dr. Chaffoo performs using general anesthesia.
Tumescent Liposuction
This technique involves the injection of a saline solution that includes an anesthetic to numb the area being treated, limit bleeding, and saturate the fatty tissue. Tumescent means swollen and firm, and the swollen fatty tissue is easier to break up and suction from the body. A thin, hollow tube called a cannula, inserted through a tiny incision, is used to remove the fat.
Power Assisted Liposuction
Dr. Chaffoo also combines power-assisted liposuction (PAL) with the tumescent technique for certain areas. PAL uses a vibrating cannula to loosen fat. This can be especially helpful in the areas of the back, flanks, and chest, as well as in revision cases. The addition of PAL reduces tissue trauma for less swelling and bruising and a more accurate and complete removal of unwanted fat.
The Liposuction Procedure
Different liposuction techniques share some general steps when it comes to the procedure. Based on decisions made during your consultation, Dr. Chaffoo marks the existing contours of your body to guide the procedure. He then saturates the treatment area or areas with a tumescent solution that includes a diluted local anesthetic and epinephrine, a hormone that helps limit bleeding during the operation.
Once the fatty tissue is swollen and firm, Dr. Chaffoo makes small incisions. In traditional liposuction, fat is removed using small, stainless steel tubes inserted through the incisions. Manual liposuction requires the surgeon to vigorously move the cannula to break up the fat.
Recovery and Results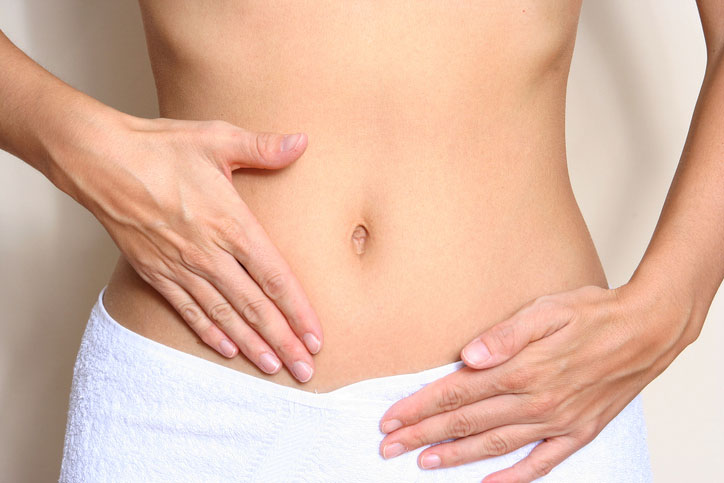 Liposuction is an outpatient procedure, meaning you will most likely return home on the day of the operation. Patients whose procedures are performed using general anesthesia remain under observation at our office for at least an hour before being allowed to return home. You will need someone to drive you home
Mild bruising, swelling, and soreness are common in the first few weeks following liposuction. You will be instructed to wear special compression garments designed to reduce swelling and promote incision healing, usually for a few weeks. Dr. Chaffoo provides detailed instructions tailored to your needs to help enhance the speed and comfort of your recovery.
Patient experiences vary after liposuction. Although you should be able to return to work within just a few days, take care to avoid activities that place strain on the body for at least 2 weeks. The improvements from liposuction are immediately noticeable for most patients in spite of temporary swelling. To maintain your slimmer, sculpted shape for years, continue following a sensible diet and regular exercise routine.
FAQ
How Much Weight Can I Lose With Liposuction?
It's important to remember that liposuction is not a weight-loss procedure so much as a way to contour areas of stubborn fat. You should be close to your ideal weight before undergoing the treatment. That said, there is no specific limit to the amount of fat that can be removed through liposuction. It's important to distinguish between the total amount of fluid and fat that is removed (called aspirate) and total fat removed. Plastic surgeons typically refer to aspirate when discussing volume. In general, if more than 6 to 8 pounds of fat need to be removed, Dr. Chaffoo will perform separate procedures.
Will Fat Cells Grow Back After Liposuction?
Fat cells removed by liposuction never come back. However, if a patient gains significant weight, the body's remaining fat cells will still enlarge. Small weight gains (less than 10% of a person's body weight) are not a major health concern typically, but they do usually result in existing fat cells enlarging. This is why it's a good idea for patients to stick to a healthy lifestyle and maintain a fairly consistent weight after the treatment.
DOES LIPOSUCTION HELP REDUCE CELLULITE?
No, liposuction is a fat-reduction procedure. Cellulite is caused by fibrous bands that pull the skin downward and cause surface dimpling. Liposuction does not address these bands. Patients concerned about cellulite may combine a liposuction procedure with Cellulaze™ treatments.
Do I Need Liposuction or Coolsculpting®?
Dr. Chaffoo evaluates the specific body contouring needs of each patient during the consultation. CoolSculpting offers our San Diego-area patients a non-surgical method of reducing stubborn pockets of fat that don't respond to diet and exercise. Liposuction can get more dramatic results. In some cases, liposuction combined with CoolSculpting is the best way to achieve the patient's cosmetic goals. If you're unsure which choice is best for you, Dr. Chaffoo can discuss all the factors at a consultation.
Are There Scars After Liposuction?
Because liposuction uses a fine cannula to suction away fatty tissue, the necessary incisions are very small — usually just a few millimeters. These do not leave any significant scars. Dr. Chaffoo also works to place these incisions in the most discreet locations possible, and our team provides you with detailed aftercare instructions to ensure quick, beautiful healing.
How Much Does Liposuction Cost?
The cost of liposuction procedures varies based on which areas Dr. Chaffoo treats, how much fat is removed, whether other procedures are involved, and other factors. Therefore, it's difficult to provide a quote online. Dr. Chaffoo and our team offer various financing options, and we're happy to provide a customized quote based on your goals during a consultation.
Can Liposuction Reduce the Amount of Fat Around My Neck?
Even though liposuction is often thought of as a body contouring treatment, it's also effective for enhancing the definition of your neck.