Body Lift
Consultations offered at our four convenient locations in La Jolla, San Diego, Newport Beach and Beverly Hills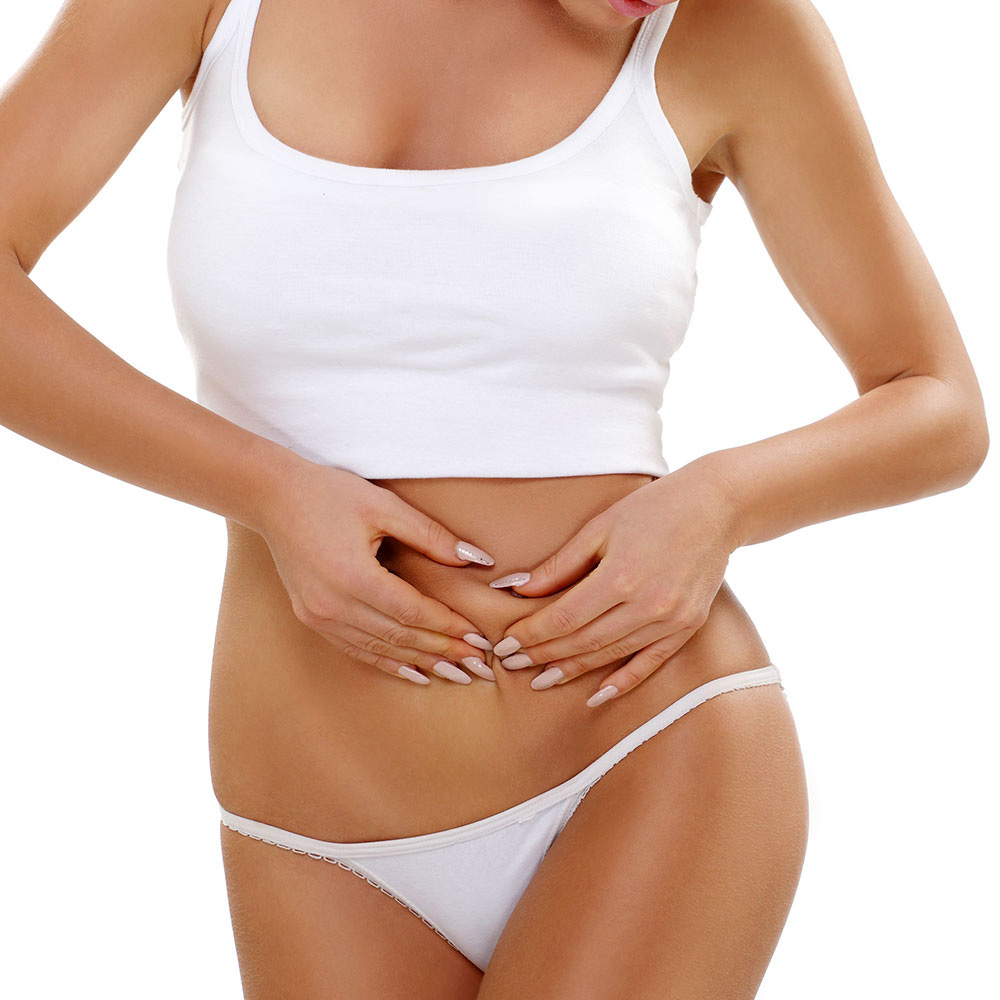 There's no doubt about it, weight is an issue with most Americans and is a health crisis for the country.
Fortunately, here in San Diego, most men and women enjoy a healthy diet and an active lifestyle, usually outdoors in the fresh ocean air. It's one of the reasons that San Diego is repeatedly in the running for the nation's fittest or healthiest city. However, even if you've led an active lifestyle, you still may not be seeing the figure you'd like. Not to mention that it can be harder to maintain a toned, tight body as we get older.
If you live in San Diego, a body lift can help you look your best after things like weight loss, childbirth, pregnancy, or the side effects of aging. While it is not a substitute for healthy weight loss options or procedures like bariatric surgery, a body lift can help to reduce unwanted fat, trim excess skin, and tighten loose muscles in the upper and lower body.
Body lifts are not just about removing a large quantity of skin; they also help to improve the quality of your life. La Jolla Plastic Surgery & Dermatology strives to deliver to best Body Lift San Diego has to offer and we're dedicated to helping improve your overall appearance and general quality of life. Request your complimentary cosmetic consultation online or call (858) 304-7090 for an appointment with triple board-certified plastic surgeon Richard Chaffoo, MD, FACS, FICS.
Procedure
Body lift is a complex surgery — one that combines multiple procedures to sculpt and reshape the body — you will want a plastic surgeon with considerable technical skill and experience with post-bariatric surgeries.
Triple board-certified La Jolla plastic surgeon Dr. Chaffoo has both. At your complimentary consultation, he will share with you the options for sculpting a body you can be comfortable in. He will also discuss in detail what to expect with your body lift procedure including:
Whether your post-bariatric surgery will require a hospital stay and if so how long (usually no more than 2 days)
Surgical technique specific to your anatomy
Incision size and location
Recovery and risks associated with a body lift
Body contouring procedures should always be performed by a surgeon with a high level of skill and expertise. At La Jolla Plastic Surgery & Dermatology, we are committed to delivering an excellent experience to all of our San Diego Body Lift patients. Our facility is led by triple board-certified plastic surgeon Dr. Richard Chaffoo, who is the only plastic surgeon in the area to work alongside a dermatologist to help deliver a fully rounded treatment.
During your initial consultation, Dr. Chaffoo will make an assessment and discuss your aesthetic goals to help customize a body lift that works best for you. With over 30 years of experience and several accolades celebrating his success as a surgeon, Dr. Richard Chaffoo has performed countless body lifts on patients in San Diego. Call us today to learn more about Dr. Chaffoo or ask about our body lift before and after!
After Weight Loss
Losing such a large amount of weight is a huge step. But, it's only the first step. Whereas before you had to contend with carrying around all that extra weight, you now find yourself weighed down trying to hide all that extra skin — skin that after many years of being stretched, now sags, unable to snap back. This stretched skin can make wearing the clothes you like uncomfortable, doing the things you like difficult, and can even result in moisture forming between the folds, which itself can result in irritated skin or even an infection.
Unfortunately, even with compression garments, exercise, diet, or special products, it can be nearly impossible to tighten the loose skin that hangs from your body. A body lift can often be the last step in your weight-loss journey, helping tie your results together and giving you the ability to show off your new figure with confidence.
Considerations
A body lift is a surgery that involves a number of plastic surgery procedures. Following rapid weight loss — again, such as weight loss following gastric bypass surgery — a body lift can restore the contour you desire by removing excess skin (and fat) and then by tightening the skin for a more youthful appearance and a more comfortable physique.
A body lift is safe and effective when performed by a qualified plastic surgeon like Dr. Chaffoo. During your procedure, which can last upwards of 6 to 8 hours, as much as 10 to 15 pounds of fat and skin may be removed from your waist, hips, buttocks, thighs, and abdomen. Additionally, it's not uncommon to tighten the abdominal muscles through a tummy tuck.
Due to the length as well as the complexity of post-bariatric surgery, other procedures are not normally performed at this time. Later, many patients elect to have liposuction, breast lift, or other procedures to put the finishing touches on their new look.
Expectations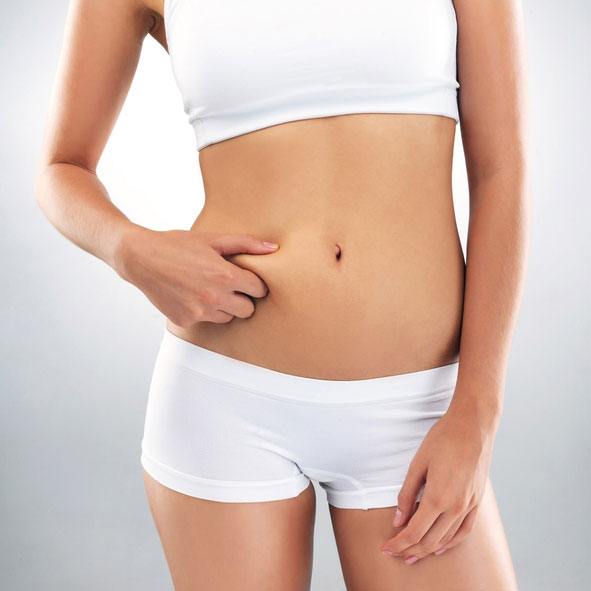 A body lift is considered a major elective surgery, which means you will have to commit to setting aside time for a comfortable recovery. Patients will need to find someone to take them home immediately after the procedure and will need help completing daily tasks around the house.
If you have small children, it is recommended to make accommodations, as you will not be able to lift heavy objects or perform strenuous activity after a body lift. You should be able to return to work approximately 3 weeks following your body lift, although recovery times vary. A body lift can often include various different techniques, which can help to combine the recovery time for all, however, if you opt to space these treatments out, your recovery time may be extended significantly.
Risks
As with any cosmetic surgery procedure, before making a decision about moving forward, you should first review the risks and complications associated with the procedure.
Along with the risks of general surgery, including bruising, hematoma, anesthesia complications, and scarring, risks of body lift including:
Wound-healing difficulties
Fluid accumulation
Asymmetry
Persistent contour deformities
And more
If you're considering a body contouring cosmetic surgery procedure such as a body lift, Richard Chaffoo, MD, FACS, FICS can help. He has an office conveniently located close to you on Genesee Avenue in La Jolla on the Scripps Memorial Hospital Campus at the Ximed Medical Center.
You demand the best from yourself. Dr. Chaffoo demands the best as well — from himself, from his staff, and always for you. Request your complimentary cosmetic consultation online or call (858) 304-7090 for an appointment with triple board-certified plastic surgeon Richard Chaffoo, MD, FACS, FICS.
FAQ
Who Can Get a Body Lift?
To be eligible for any type of body contouring, such as body lift surgery, patients must be in good general health and have realistic expectations for the procedure. It is important to remember that body contouring is not intended to be a weight-loss treatment, but rather a solution for those who struggle with common skin laxity issues and muscle looseness after a procedure like bariatric surgery.

Body lift is also ideal for patients who want an extensive amount of reconstruction and rejuvenating treatments to their upper, mid, and lower body. It is not uncommon to combine a body lift with a mastopexy to help improve the bust, as well.
How Long Will the Body Lift Results Last?
Body contouring procedures are intended to have immediate, long-lasting results. The healing process is considerate, with more extensive procedures taking up to two years or longer for final results to fully develop. As surgery cannot stop the body from continuing to age or shift with weight fluctuations and hormonal changes, you may see changes over time, but with diet, exercise, and healthy lifestyle habits, you can maintain your new body contour for many years to come.
What Procedures Can I Get?
A body lift is an all-encompassing procedure that tends to address numerous concerns with one surgery. As the name suggests, the goal of the procedure is to lift loose, sagging skin and trim it away to deliver a smoother, more taut finish. To achieve this, Dr. Chaffoo may recommend procedures such as liposuction, abdominoplasty, breast lift or enhancement, butt and thigh lift, fat transfer, arm lift, and more.

During your consultation, you'll be able to discuss your unique problem areas, your desired results, and the financial and personal commitments you can comfortably take.