Revision Rhinoplasty
Consultations offered at our four convenient locations in La Jolla, San Diego, Newport Beach and Beverly Hills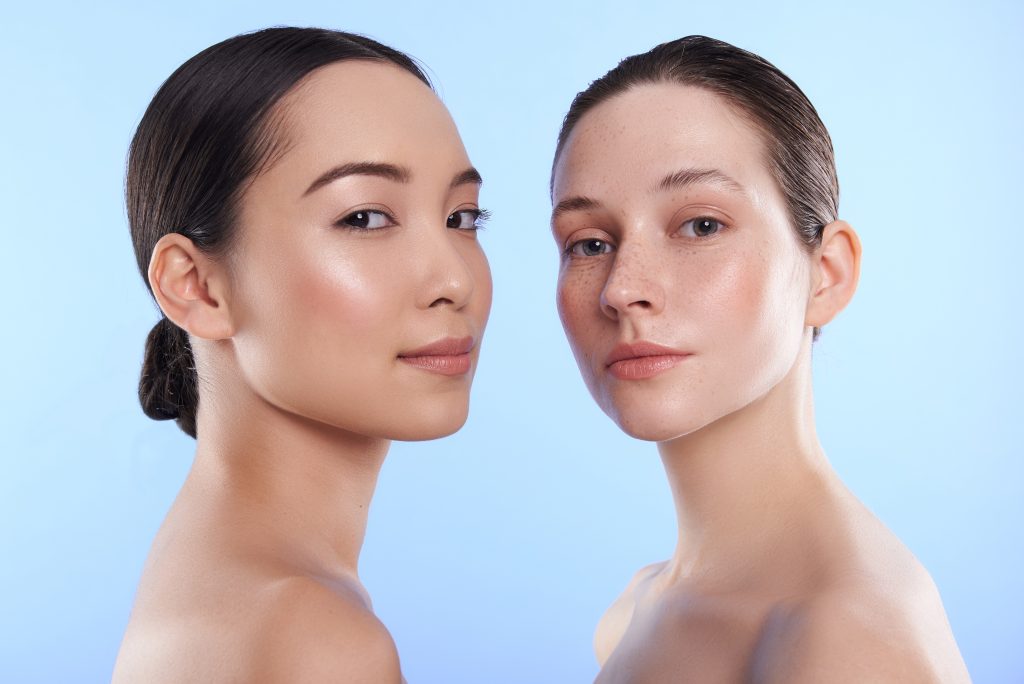 Revision rhinoplasty is the most challenging aesthetic plastic surgery procedure that plastic surgeons perform. Such patients have previously undergone an initial rhinoplasty (primary rhinoplasty) or even multiple prior rhinoplasties. Revision rhinoplasty is a procedure that corrects both the aesthetic and functional problems arising from a prior rhinoplasty. Very few plastic surgeons possess the experience and training necessary in revision rhinoplasty and often refer these difficult cases to a "superspecialist", a plastic surgeon who focuses on such cases. While most plastic surgeons are initially trained in general surgery, only 5% of plastic surgeons receive their initial surgical training in Otolaryngology-Head & Neck Surgery. Surgeons trained and board certified in Head & Neck Surgery are experts in the anatomy and function of the nose and sinuses. After their formal plastic surgery residency training, only a handful of plastic surgeons in the USA then complete a one year fellowship in Facial Plastic Surgery. These few "Superspecialists" are often referred difficult primary and revision rhinoplasty cases by local plastic surgeons. Dr. Chaffoo is one such Superspecialist. Revision rhinoplasty is a complex and delicate procedure that requires a highly experienced plastic surgeon to ensure the best outcome.
A primary rhinoplasty is an initial surgery intended to improve the appearance and often function of the nose. However, it's important to understand that no two noses are alike, and the outcome of surgery is the result of the patient's underlying anatomy and expertise of the plastic surgeon.. In some cases, the original surgery may have been unsuccessful due to a lack of experience or inadequate planning. There are also cases where there may have been an unexpected outcome due to a change in the nasal structure during the healing process. Revision rhinoplasty is designed to address these issues and provide a better result.
Dr. Richard Chaffoo is an expert in revision rhinoplasty. With many years of experience at La Jolla Plastic Surgery & Dermatology, he has an in-depth understanding of the anatomy of the nose and the techniques needed to address nasal issues. He recognizes how difficult it can be to seek out a surgeon for a second opinion and to go through the process of another surgery, but patients can rest assured that they are in the best hands. Call (858) 623-6333 for your personal consultation
Before and After Photos
About Revision Rhinoplasty
The rhinoplasty is a challenging surgery. Its primary purpose is to improve or preserve the functionality and aesthetic appearance of the nose. But because of its complexity, some patient results are ultimately undesirable. For example, the primary procedure may introduce features to the face that were not there previously, such as an incongruent nasal contour. Or, it could impede nasal airflow in such a way that the patient cannot breathe well through their nose.
Revision rhinoplasty is a highly individualized procedure that requires an experienced and skilled plastic surgeon. And although a primary rhinoplasty may be unsuccessful, a secondary procedure can improve the appearance and function of the nose and restore a patient's self-confidence.
How Complex is a Revision Rhinoplasty Procedure?
This specialized surgery is performed to correct, remove, or add structure to the nose to achieve a desirable outcome. As a result, it is a more complex procedure than the initial rhinoplasty. In fact, these procedures often require cartilage and other tissue from other areas of the body to successfully reconstruct the nose. (1)
Nasal Anatomy
Two of the most commonly reoperated areas of the nose are the nasal dorsum and the nasal tip.
The Nasal Dorsum
The nasal dorsum is the upper surface of the nose, extending from the bridge to the nasal tip. It serves as a central feature of the face and one of the most complex areas of the body to surgically reconstruct. (2) One of the most common cosmetic concerns regarding the nose is asymmetry. Some of this asymmetry may be due to the anatomy of the nose as well as underlying facial asymmetry, a common occurrence.
The Nasal Tip
Incongruence in the nasal tip contour can cause distress. A nasal tip procedure, or tip plasty, can improve the shape of the nostrils and the tip of the nose as well as make the nose appear more symmetrical. The result is a more balanced profile with improved facial harmony.
Open vs. Closed Technique
There are two surgical approaches that can be employed by a surgeon in revision rhinoplasty: open and closed.
The open technique involves making an incision across the columella, which is the thin strip of tissue separating the nostrils. This gives the surgeon better access to the underlying structures of the nose, allowing for more precise manipulation of the cartilage and bone. However, this technique may leave a visible scar on the skin of the columella although it is usually imperceptible within a few weeks following surgery.
The closed technique does not involve any external incisions. Instead, the surgeon makes all of the necessary adjustments through the nostrils. This offers the advantage of no visible scars, but it can limit the accessibility to the underlying structures of the nose and compromise the final aesthetic outcome.
Which Technique is Right for Me?
It is usually necessary to perform revision rhinoplasty via the open technique, although the closed technique may be applicable in certain situations. Regardless of the manner of nasal alteration, the goal of a revision rhinoplasty is to restore balance and proper proportions to the nose as well as correct any nasal airway obstruction. Dr. Chaffoo is an expert in both open and closed revision rhinoplasty, and he will work with you to help you achieve the results you desire.
If you're considering revision rhinoplasty, contact us at (858) 623-6333 to set up a consultation with Dr. Chaffoo. We look forward to helping you achieve the beautiful, natural-looking results you desire.
Benefits
Here are some benefits you will be able to enjoy from Dr. Chaffoo's approach to revision rhinoplasty:
Improved breathing
Enhanced facial balance and symmetry
Refined nasal tip shape
Improved overall aesthetics
Greater satisfaction with your facial appearance
Increases in confidence and self-esteem
Candidates for Revision Rhinoplasty
Revision rhinoplasty is commonly performed to correct a previous surgery, but it isn't appropriate in all cases. Dr. Chaffoo will be able to recommend the best course of action for your concerns at your personal consultation. For example, patients with minor asymmetry may benefit from a closed technique, while those with more significant needs may require an open technique.
Meeting with Dr. Chaffoo is the best way to learn about all the options available.
 Dr. Chaffoo can address any questions you have about the procedure beforehand so you are well-prepared for your revision surgery. Contact our office in La Jolla today to schedule a consultation for your revision rhinoplasty. To book a one-on-one appointment, call our office at (858) 623-6333.
Preparation
Once your surgery is scheduled, you'll receive personalized preoperative instructions. Following these instructions carefully will ensure that your procedure goes as smoothly as possible and that you enjoy the very best results possible.
Stop taking blood thinners, dietary supplements, and other medications as instructed
Stop smoking in the weeks leading up to your procedure and remain nicotine-free for the duration of your recovery
Fill prescriptions for pain medication and antibiotics in advance of your procedure
Arrange a ride home and escort if sedation or general anesthesia will be used.
Arrange time off from work and social commitments to ensure adequate time to rest
Procedure
During a revision rhinoplasty procedure, Dr. Chaffoo will assess the patient's nose and determine what needs to be done to achieve the desired results. The procedure is tailored to each individual patient, depending on their goals and the existing condition of their nose.
In some cases, Dr. Chaffoo may need to remove scar tissue or cartilage that was left behind from the original surgery. He may also need to add grafts or other materials to reshape the nose. Additionally, he may need to reshape the nasal tip or alter the contour of the bridge. The procedure is typically performed under general anesthesia, and the length of the surgery depends on the complexity of the case.
After the surgery, patients will wear a splint over their nose for several days to help reduce swelling. Patients should also expect to experience some bruising and swelling around the eyes. Most postoperative discomfort can be managed with medication prescribed by Dr. Chaffoo.
Surgical Outcomes
Patients should follow Dr. Chaffoo's post-operative instructions to ensure proper recovery and optimal outcomes. This includes avoiding strenuous activities, refraining from blowing the nose, and avoiding wearing eyeglasses until the splint is removed.
Following the procedure, patients can expect to see gradual improvements in the shape of their nose as the swelling subsides. Results are usually visible within one to two weeks. It may take between six months and a year for the final results to become apparent.
If you're interested in learning more about revision rhinoplasty, please contact La Jolla Plastic Surgery & Dermatology.
Cost of a Revision Rhinoplasty in San Diego
The cost of a revision rhinoplasty is highly dependent on individual circumstances. To discover more, book a personal consultation with Dr. Chaffoo by calling (858) 623-6333.
You can keep up with the latest in plastic surgery by following the La Jolla Plastic Surgery & Dermatology blog.
FAQ
Is revision rhinoplasty risky?
Revision rhinoplasty is a complex procedure that requires skill and experience. With an experienced plastic surgeon, the risks associated with revision rhinoplasty are minimized. During your initial consultation, your doctor will discuss all possible risks and complications.
How long does the recovery period last after a revision rhinoplasty?
The recovery period depends on the individual patient, but typically lasts anywhere from four to six weeks. Swelling and bruising should subside within the first two weeks, and patients can usually resume normal activities at that time. For the following month, it is important to avoid any strenuous activity or contact sports, as this could affect the results of the surgery.
Is there any pain after a revision rhinoplasty?
During the recovery period, some level of discomfort is to be expected. Dr. Chaffoo will prescribe pain medication to manage any discomfort, and cold compresses may be applied to reduce swelling. Most patients report only mild discomfort during the recovery period.
References
Suresh, R., Doval, A. F., Newstrom, E., Pham, T., & Alford, E. L. (2021). Primary and Revision Rhinoplasty: A Single Surgeon Experience and Patient Satisfaction. Plastic and Reconstructive Surgery Global Open, 9(9), e3798. https://doi.org/10.1097/GOX.0000000000003798 
Manafi, A., Hamedi, Z. S., & Manafi, F. (2019). Introduction of a Less Invasive Revision Rhinoplasty Using Closed Nasal Chondrotome. WORLD JOURNAL of PLASTIC SURGERY, 8(1), 108–111. https://doi.org/10.29252/wjps.8.1.108