La Jolla Plastic Surgery & Dermatology™ is your complete source for plastic surgery and cosmetic dermatology in San Diego County. We are pleased to care for our patients in a single office location whether they are having a complimentary consultation, surgical procedure, post-op visit, or any of the latest treatments for the skin.
We invite you to learn more about our state-of-the-art facility by reviewing this page. To meet with Dr. Chaffoo or Dr. Stuart in La Jolla and discover how plastic surgery and cosmetic dermatology can improve your look, request a complimentary consultation using our online form or call our office at (800) 373-4773.
Our Prestigious Office Location
Our office is located on the campus of Scripps Memorial Hospital on the fourth floor of the Scripps/XiMED Medical Center in La Jolla, approximately 14 miles north of San Diego. This prestigious medical facility accepts only doctors who have passed a rigorous, peer-reviewed approval process.
Parking is available on site for a flat rate of $4.00 in the adjacent parking structure. Valet parking is available as well. Visit our Location & Directions page for details about this facility.
Plastic Surgery Center
While triple board-certified plastic surgeon Dr. Richard Chaffoo considers rhinoplasty and hair restoration among his specialties, he is experienced and adept in performing a comprehensive range of plastic surgery procedures for the face, breasts, and body, including breast augmentation, liposuction, and facelifts.
Patients frequently visit Dr. Chaffoo for plastic surgery from other states and countries because of his exceptional credentials and impressive surgical outcomes, as well as the fact that the San Diego area has so much to offer its visitors.
Cosmetic Dermatology Center
Dr. Susan Stuart is a board-certified dermatologist and the director of our Cosmetic Dermatology Center. After dividing her time between medical and cosmetic dermatology for 20 years, she chose to specialize in aesthetic skin treatments to focus her talents on the type of work she loves most. Her caring, outgoing personality is a wonderful complement to her technical knowledge and abilities.
La Jolla Hair Surgery Center Man Cave
Our facility is the home to the La Jolla Hair Surgery Center, where hair restoration patients can relax in our custom-built "man cave" the day of their procedures. This private room includes all the comforts of home including Wi-Fi, a flat screen TV, a comfortable recliner, along with gourmet food and beverages. We limit our case load to one hair transplant patient per day to give each one our undivided attention and resources.
Accredited Surgery Center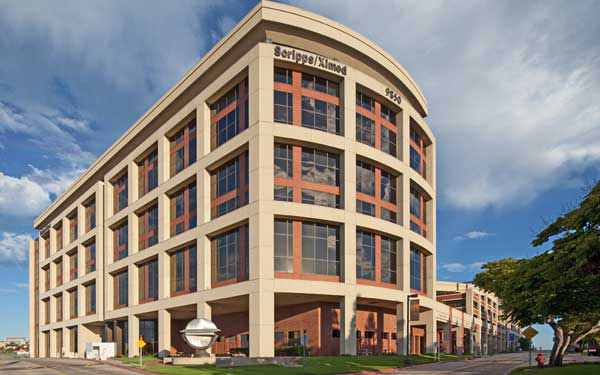 Dr. Chaffoo performs surgery at the Scripps Outpatient Surgery Center, which is fully accredited by the American Association for Accreditation of Ambulatory Surgery Facilities, Inc. (AAAASF). Established in 1980, the AAAASF's primary mission is to ensure the highest quality patient care in the ambulatory surgery setting. This state-of-the-art surgery center has two fully equipped operating rooms, as well as private recovery areas.
Additionally, Dr. Chaffoo performs surgery at one of several outpatient surgery centers in the la Jolla area. These include scripps outpatient surgery center, surgical center of San Diego, and Alexus surgery center. All of these surgery centers are fully accredited by the American association for accreditation of ambulatory surgery facilities, inc. (AAAASF). These surgery centers are directed by board certified MD anesthesiologists who are part of ASMG, the largest anesthesia group in San Diego whose doctors also provide anesthesia services at scripps memorial hospitals and many other San Diego hospitals.