Blepharoplasty
Consultations offered at our four convenient locations in La Jolla, San Diego, Newport Beach and Beverly Hills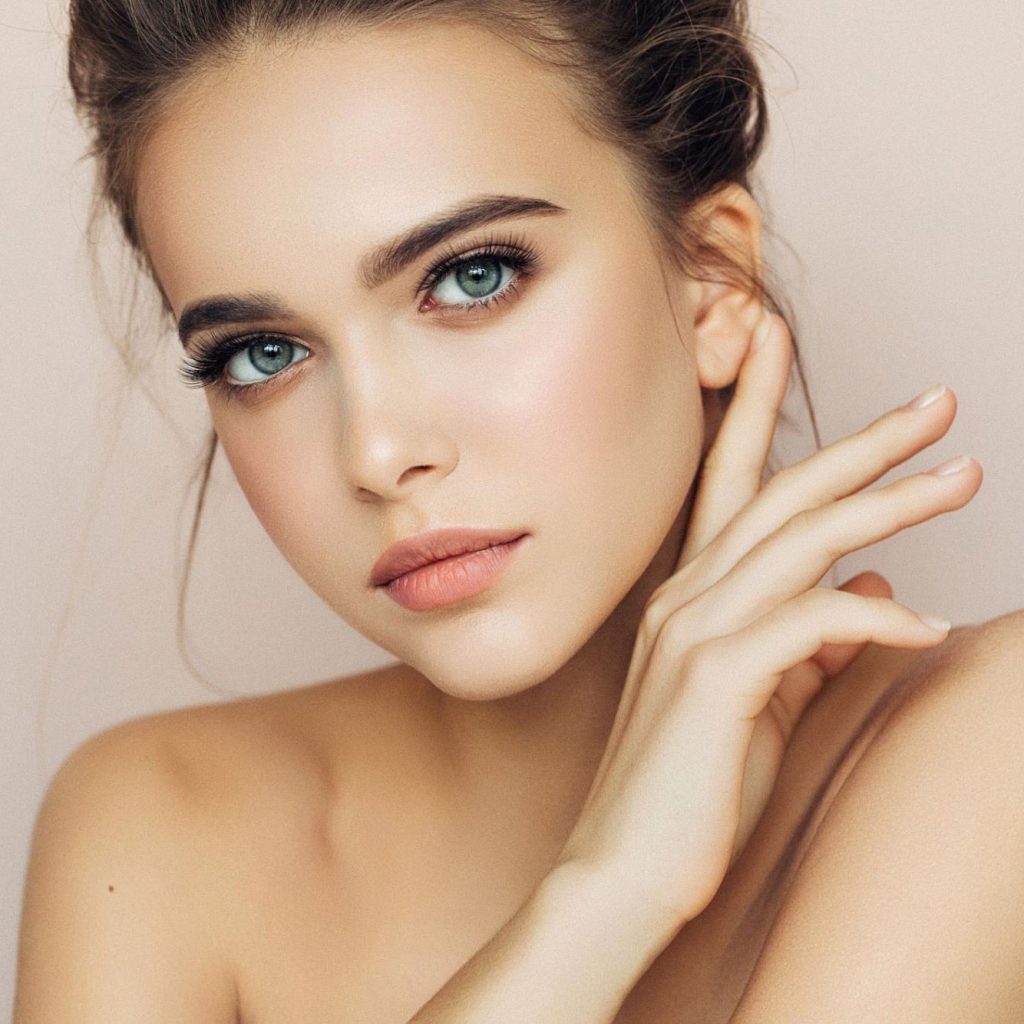 Your Eyes Say It All
Even when you don't say a word, your eyes can speak volumes. If sagging lids, puffy bags and fine lines have replaced a once youthful look you may not like what they have to say, but there's good news. Eyelid surgery at La Jolla Plastic Surgery & Dermatology can give you a voice in the matter, and we strive to deliver the best blepharoplasty San Diego has to offer.
Contact triple board certified San Diego plastic surgeon Richard Chaffoo, MD, FACS, FICS. Request your cosmetic consultation online or call (858) 304-7130 for an appointment.
Procedure
Blepharoplasty can diminish the appearance of fine lines and wrinkles around the eyes. By simply reducing the fatty deposits (and maybe some muscle and skin as well), Dr. Chaffoo can rejuvenate the appearance of your eyes, restoring a more youthful look while maybe even improving your eyesight. See for yourself how eyelid surgery can make your eyes wider, creating a more energetic appearance.
Ideal Candidate
Most healthy adults are able to undergo blepharoplasty safely. If you have droopy eyelids, puffiness, or bags under the eyes, you may be a good candidate for this procedure. If you are pregnant, have drooping eyebrows, dry eyes, or an eye infection, you may not be a good candidate for eyelid surgery. Like any surgery, there are some rare complications for blepharoplasty, including:
Reaction to anesthesia such as nausea
Infection at the incision site(s)
Double or blurred vision
Swelling at the corner of your eyelids
Milia (whiteheads) at the incision site(s)
Retinal detachment
Excessive tearing
Dryness
Drooping causing your lower lid to invert
Difficulty closing eyes during sleep
The possibility that you won't be happy with the results
Most of the complications associated with blepharoplasty are either temporary, can be eliminated with antibiotics, or can be corrected by Dr. Chaffoo. For a comprehensive discussion about the risks, complications, and rewards of an eyelid lift, including how your anatomy and healing abilities play a crucial role, request your complimentary cosmetic consultation at either of his two conveniently located plastic surgery centers.
Treatment
In San Diego, blepharoplasty (eyelid surgery) techniques can differ from one plastic surgeon to another. With that said, most perform this facial rejuvenation procedure in the following manner: For the upper lids, incisions are made along the natural creases of your eyelids. For the lower lids, they are made directly below your lashes (lower eyelid surgery also allows for the possibility of the surgery being performed from the inside of your lids to eliminate visible scarring)
Dr. Chaffoo then separates the skin from the fat and muscle underneath
Extra fat is reduced
Excess skin and muscle is trimmed away
Incisions are closed
The procedure takes one to three hours to perform. Many San Diego blepharoplasty patients combine eyelid surgery with another procedure, such as a brow lift or facelift, for additional facial rejuvenation. At your consultation, Dr. Chaffoo will discuss in detail his surgical technique based upon several variables, including the state of your eyelid and any wrinkling, as well as your basic bone structure. Additionally, he will advise you about preparing for your eyelid surgery.
Recovery
As the anesthesia wears off immediately following your eyelid surgery (also known as an eyelid lift), it's common for your eyelids to feel stiff and possibly even ache a bit. Should you require it, Dr. Chaffoo will provide you with pain medication to reduce any discomfort you might feel. A cold compress helps as well. During this time, a team of experienced nurses will carefully monitor you for any potential complications.
For the First Few Days
For the first few days, to minimize bruising, it is recommended that you keep your head elevated. Soon after your eyelid surgery, you'll return to visit Dr. Chaffoo so that the stitches can be removed. At this time (approximately 48 hours following surgery), swelling should noticeably subside, although patient experiences vary.
Any lingering bruising can be concealed with make-up. It is common for patients to report dry eyes, as well as an itchy or burning sensation; eye drops can alleviate these temporary side effects of eyelid surgery. Additionally, your eyes might exhibit a greater sensitivity to San Diego's sunny weather during the first few weeks, and you might experience a temporary mild blurring of your vision.
10 to 14 Days Following
For the first 10 to 14 days following blepharoplasty, you are advised not to wear contact lenses. Also, prior to going outside, you should apply sunblock, and when you leave home, please wear sunglasses.
Again, these are only temporary actions you'll need to make. Except for getting your beauty rest, you should refrain from doing much the first week after eyelid surgery while avoiding strenuous activities for three to four weeks.
Finally, please be sure to arrange for a family member or friend to drive you home from the cosmetic surgery center and then to remain with you there for the first few days, as you might require help around the house. You will be supplied with detailed post-operative care instructions to take with you, including how to cleanse your eyes properly. Throughout your recovery, you will occasionally meet with Dr. Chaffoo so that he can review your progress. Of course, in between these appointments, you can contact your Patient Coordinator should you have any questions or concerns. Experiences vary after eyelid surgery; however, the majority of men and women in San Diego experience minimal discomfort following their eyelid surgery. Most of Dr. Chaffoo's patients return to work after just seven to ten days, feeling relaxed and looking refreshed.
Choose Dr. Richard Chaffoo for Blepharoplasty
If you're considering a facial sculpting procedure in La Jolla such as blepharoplasty, plastic surgeon Richard Chaffoo, MD, FACS, FICS can help to understand both the risks and rewards. Dr. Chaffoo is part of a small group of plastic surgeons certified by the American Board of Plastic Surgery, the American Board of Otolaryngology (Head and Neck Surgery), and Facial Aesthetic Surgery. Dr. Chaffoo has an office conveniently located close to you on Genesee Avenue in La Jolla on the Scripps Memorial Hospital Campus at the Ximed Medical Center. You demand the best from yourself. Dr. Chaffoo demands the best as well — from himself, from his staff, and always for your benefit.
FAQ
What Are The Risks Of Blepharoplasty?
Complications with eyelid surgery are rare, but some risks include bleeding at your incision sites, infection, and difficulty closing your eye.
Does Eyelid Surgery Hurt?
these side effects will minimize in five to seven days. You can manage any discomfort with over-the-counter medications and cold compresses if needed.
Are There Non-surgical Eyelid Options?
non-surgical options depending on your aesthetic goal. A popular treatment on the rise is non-surgical Blepharoplasty, which involves Botox and dermal fillers that offer the look of an eye lift without surgery. However, keep in mind the non-surgical option is not permanent, and maintenance treatments are needed to maintain results.