Precisiontx
Consultations offered at our four convenient locations in La Jolla, San Diego, Newport Beach and Beverly Hills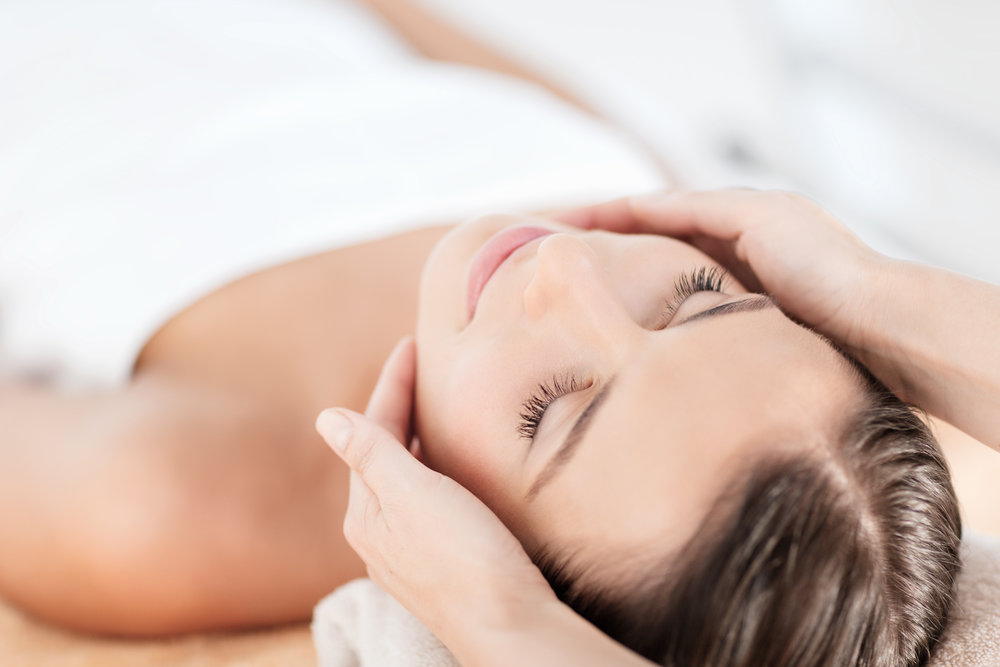 For women and men who want to correct sagging and laxity in the jawline and neck, Dr. Stuart recommends PrecisionTx
for non-surgical skin tightening and facial rejuvenation. San Diego triple board-certified plastic surgeon Dr. Richard Chaffoo performs this one-time, one-hour treatment, and works closely with Dr. Stuart to ensure an optimal outcome for patients.
If you'd like to take years off your neck and chin without surgery,  request a complimentary consultation  with Dr. Chaffoo, or call (800) 373-4773 to schedule your appointment.
Ideal Candidate
PrecisionTx is an excellent option for men and women who are bothered by the appearance of lower facial aging but may not be ready or willing to undergo a Facelift. Minimally invasive PrecisionTx uses carefully directed laser energy to melt fat cells and tighten skin for immediately noticeable results that continue to develop over time. If your skin tone and condition remain relatively youthful but you're bothered by the appearance of a double chin, Dr. Chaffoo may recommend KYBELLA® injections. KYBELLA is a non-surgical procedure that reduces the fat below the chin.
Treatments
A typical PrecisionTx procedure lasts for about 90 minutes, and requires only local anesthesia. Dr. Chaffoo makes a series of 3 small incisions, usually below the chin, then inserts a very thin laser tube through these incisions. He directs the laser energy to the targeted areas, liquefying excess fat and heating loose or sagging skin from within. The laser energy encourages the tissue to contract and promotes new collagen growth for thicker skin.
Recovery
Recovery after a PrecisionTx laser lift is quick and simple for most patients. Any discomfort is typically managed with acetaminophen. Mild swelling usually fades after the first few days. It is normal to have light bruising in or around treated areas initially, which can be covered with camouflage makeup.Patients will need to wear a compression garment on the face and neck for the first 48 hours,
Patients will need to wear a compression garment on the face and neck for the first 48 hours, and then only at night for about 4 to 6 weeks. The gentle pressure minimizes swelling and encourages firm, smooth contours as treated areas heal.
While experiences vary, most patients are ready to return to their daily activities within 2 to 3 days and work within 4 to 5 days.
Results
Some patients report an immediate difference in the quality of their skin, and results continue to develop over a period of 3 to 6 months, although results depend on individual factors. While the final outcome can be long-lasting, many patients choose to maintain their results with treatments such as injectables and fillers.
Why Choose Dr Chaffoo
Dr. Chaffoo is board certified in plastic surgery, otolaryngology (head and neck surgery) and facial plastic and reconstructive surgery. He has more than 20 years in practice specializing in surgical and non-surgical cosmetic procedures. He is warm and approachable, and always works with his patients to achieve their vision of beauty.
Your Next Step
Whether you're considering PrecisionTx or cosmetic surgery, we recommend Dr. Richard Chaffoo as a trusted surgeon for our skin care patients. The excellent care we provide is carried through at his practice as well.  request a complimentary consultation  online or call Dr. Chaffoo's practice at (800) 373-4773.
FAQ
How Many Sessions Will I Need?
Dr. Chaffoo will discuss a skincare regimen based on your aesthetic goals. However, PrecisionTx is a one-time treatment. Overall maintenance can be achieved with injectables and fillers as needed.
How Much Does It Cost?
Your PrecisionTx treatment is tailored to meet your specific needs so that cost will vary with each patent. During your complimentary consultation, Dr. Chaffoo will provide an accurate quote for your treatment to meet your overall goals.
Does My Insurance Cover Precisiontx?
Like most elective cosmetic treatments, PrecisionTx is not covered by medical insurance. However, La Jolla Plastic Surgery & Dermatology offers payment and financing options for your convenience.