Laser Treatments
Consultations offered at our four convenient locations in La Jolla, San Diego, Newport Beach and Beverly Hills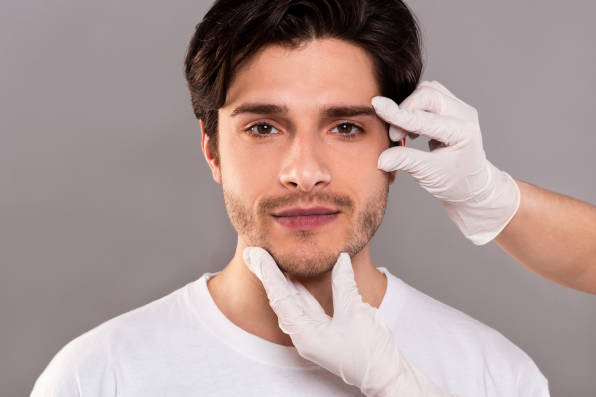 Our Laser Treatments Including Fraxel And Laser Hair Removal Provide San Diego Residents Noticeably More Beautiful Skin. Certainly, laser treatments have come a long way in the past decade, but advanced technology won't help you if the person using the laser isn't experienced. Board-certified dermatologist Dr. Susan M. Stuart administers our powerful lasers with skill and expertise. With Dr. Stuart's help, smooth, youthful-looking skin can be yours.
As a top La Jolla dermatologist and skin care specialist, Dr. Stuart has helped thousands of women and men enjoy smooth, blemish-free skin. She can help you, too.  Request a complimentary consultation online today or call (800) 373-4773 to schedule your appointment.
Our Lasers
Fraxel Laser Treatment: This fractionated laser gently rejuvenates skin at the deeper levels for a beautiful, even tone.
PrecisionTx: These advanced laser treatments provide non-surgical rejuvenation of the lower face by tightening and firming skin on the jawline and neck. In most cases, a single treatment is all that is needed for noticeable improvement.
Intense Pulsed Light (IPL) Using powerful light energy, IPL encourages cell renewal and reduces the appearance of red and brown discoloration.
Laser Hair Removal: Permanently reduce unwanted hair nearly anywhere on the body with this popular procedure.
Laser Vein Therapy: Purple spider veins and vascular birthmarks, such as port-wine stains, can fade significantly with laser therapy.
Tattoo Removal: If you no longer wish to live with your tattoo, laser tattoo removal can effectively reduce its appearance.
CoolSculpting: This fat reduction treatment is popular at our San Diego-area practice because it's completely non-invasive, and requires no anesthesia or downtime.
La Jolla Plastic Surgery & Dermatology™ uses state-of-the-art laser and energy treatments that are effective and safe on all skin types and tones. By accurately targeting skin damage without harming healthy skin cells, our laser treatments require little or no downtime. Recent progress in laser technology allows light to penetrate deeply beneath the skin's surface, specifically targeting damaged cells while additional safeguards protect the outer layer of skin. Other energy treatments target excess fat, hair, and unwanted tattoo inks. Explore your options.