Breast Implant Removal
Consultations offered at our four convenient locations in La Jolla, San Diego, Newport Beach and Beverly Hills
The Choice Is Yours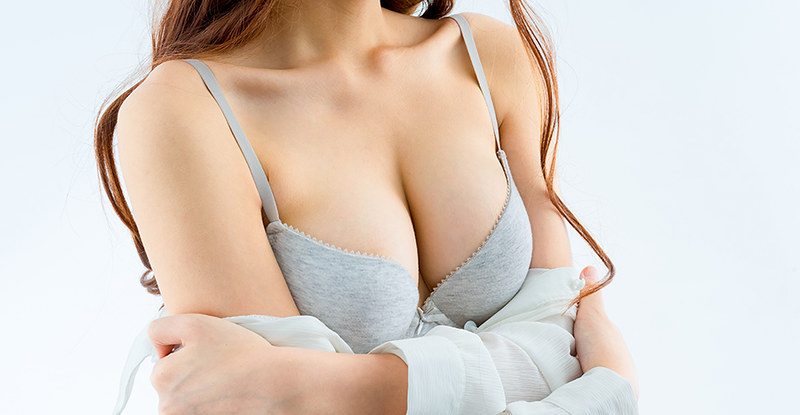 For many patients, implants are an exciting and beautiful addition to the body when you first get them. However, they are not meant to be permanent, so when it comes time to replace or renew them, some consider the option of breast implant removal.
Dr. Richard Chaffoo is a triple board-certified plastic surgeon operating with the La Jolla Plastic Surgery & Dermatology™ Center. Together with board-certified dermatologist Dr. Susan Stuart, they provide residents of San Diego and La Jolla with access to high-quality breast implant removal and revision when they choose to make that change.
Why Breast Implant Removal?
Some patients find that their body has changed naturally over time, causing the implants to no longer suit their figure or aesthetic desires. Others may have experienced or had concerns regarding Breast Implant Illness or complications like capsular contracture.
Breast implant removal, also known as explant surgery, allows patients to go back to a more natural breast with no implants. It is very popular to combine this with another enhancement treatment, such as a breast lift or breast augmentation with fat transfer to help preserve the shape and laxity of the breast tissue.
Patients who have had implants for some time may find that their breasts will not immediately go back to their normal size as they may have stretched or formed to the implant. Other things, like scar tissue, can impact the way your breasts look after implant removal.
Ideal Candidate
When patients first get their breast implants, they should consider the fact that all implants have a shelf life and they will eventually need to be replaced or removed. Ideal La Jolla Breast Implant Removal candidates for surgery are those who feel they are no longer satisfied with the look or feel of their breast implants.
Some may notice their breasts have gotten even bigger or changed shape with body fluctuations or weight gains, so the implants may no longer be necessary for their desired body contour. Patients who have BII or suffer other complications, like a rupture, may require removal surgery.
Implant Removal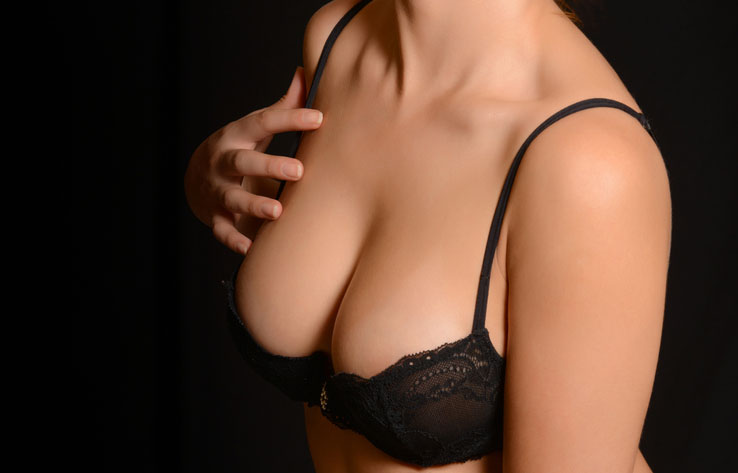 The procedure for explant surgery is nearly the same as the original procedure, only in reverse. Like breast augmentation, the type of changes unique to each patient will affect the techniques and approaches used to successfully complete the procedure, but they will more or less mimic the same steps.
Your surgery will use the same incision sites to remove the implants whenever possible to reduce additional scarring. Depending on your needs and requests, you'll be under local or general anesthesia to ensure a comfortable procedure. We strive to deliver the best Breast Implant Removal La Jolla has to offer.
Post Treatment Options
Once the implants are removed, your surgeon may then perform a breast lift to trim away any loose, excess skin, if you desire. Other patients opt to have their implants replaced or changed, which can be done after or in conjunction with an extraction.
In some cases, breast implants can be exchanged or supplemented with another augmentation procedure, such as fat transfer. Fat transfer is emerging as an attractive alternative to breast implants for patients who are concerned about Breast Implant Illness or other side effects from traditional implants.
With fat transfer, fat is taken from another part of a patient's body (commonly the thighs, abdomen, or flanks) and injected into the chest to fill the space left by the implants. Depending on the size of the implants, a fat transfer could replace the volume lost entirely. In other cases, the result would still be a full natural chest shape.
In addition to breast lifts and fat transfers, Dr. Chaffoo offers patients the ability to replace their current implants with a different style that may better fit their body type or safety concerns.
FAQ
What Will My Breasts Look Like After the Implants Are Removed?
It is vital to understand changes in your body have taken place since your implants were inserted. For example, if you experienced pregnancy, nursing, or weight changes, many of these factors might have affected the overall appearance of your breasts. However, many women who undergo explantation find that even though their breasts appear smaller, they still have a good shape.
What Happens if I Need a Breast Lift After My Implant Removal?
Dr. Chaffoo will address all your concerns during your consultation. However, this is a common question for women concerned that their breasts will be saggy once the implants are removed. In addition, you have other surgical options to consider, such as breast augmentation with fat transfer – where fat is transferred from one area to your breasts to increase volume; or auto augmentation – where your breast tissue is lifted internally and reshaped to restore fullness.
Does My Insurance Cover the Cost?
Typically, breast implant removal is not covered by medical insurance. We can provide procedure codes if you would like to submit a request for reimbursement from your insurance provider. However, we offer payment and financing options for your convenience.