Neck Lift
Consultations offered at our four convenient locations in La Jolla, San Diego, Newport Beach and Beverly Hills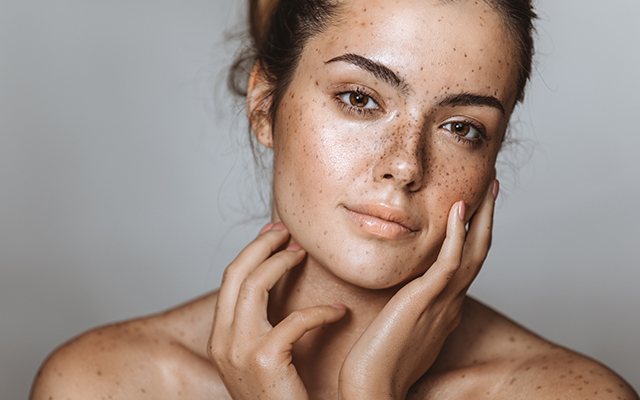 Are you struggling with the appearance of the dreaded turkey neck or loose, hanging skin around the jowls? San Diego men and women experiencing sagging skin under their chins have a way to experience positive, subtle change with very little downtime. It's called a neck lift, and the really great thing about it and all plastic surgery performed by Dr. Chaffoo in San Diego is that you are in the best possible hands for your journey to achieve a more youthful you.
That sagging skin under the chin — also known as a "wattle" — can be the result of problem fat, weakened muscle, loose skin, or a combination of all three conditions. It can also be a real pain in the neck, making it uncomfortable to wear the types of clothes and jewelry that you like. Thankfully, with a neck lift, this sagging skin can also be easily tightened in the process, providing a more defined jawline. Many women and men having a neck lift combine this procedure with a facelift in order to fully rejuvenate the appearance of their lower face.
You'll maybe miss a bit of work. You certainly won't miss the loose skin. And, no one has to know. Consider San Diego plastic surgeon Richard Chaffoo, MD, FACS, FICS — you can meet with him when you request your complimentary cosmetic consultation online.
Benefits
Triple board certified plastic surgeon Dr. Chaffoo strives to deliver the best neck lift San Diego has to offer and has the experience and the expertise to help you achieve neck rejuvenation that's as natural looking as it is more youthful in appearance. At your consultation, he will share with you the options for producing a more aesthetically pleasing profile. He will also discuss in detail what to expect with a neck lift including:
Surgical technique specific to your anatomy
The size and location of incisions
Recovery, and
Risks associated with a neck lift
Procedure
Here in San Diego, a neck lift is a safe and effective and effective procedure. Dr. Chaffoo will work carefully at correcting a neck "wattle" and help improve the overall profile of your neck, chin, and face. The procedure takes just 2 to 3 hours, during which Dr. Chaffoo tightens the loose, sagging skin and muscles of the neck. Incisions are made around the natural folds of the skin to help reduce the risk of visible scarring. To tighten and eliminate excess skin, Dr. Chaffoo will trim it away. Liposuction can take care of any problem fat, as well. If combined with other procedures, such as a facelift, the approach may be slightly different. Overall, the goal is to help San Diego neck lift patients achieve a tauter, more youthful neck, and jaw. Most patients are free to return to their normal activities within 1 to 2 weeks, although individual experiences vary.
Why Choose Dr. Chaffo for Neck Lift?
If you're considering a facial sculpting plastic surgery procedure such as a neck lift San Diego plastic surgeon Richard Chaffoo, MD, FACS, FICS can help. When it comes to facial plastic surgery, it is important to remember that this is a delicate and intimate procedure, where the risks can be greater. Visible scarring or a botched procedure in the neck or face can be extremely distressing, so to help reduce your risk of complications, it is highly recommended to find a surgeon with the experience that you can trust.
Dr. Chaffoo is among a rare group of plastic surgeons to be triple certified by the American Board of Plastic Surgery, American Board of Otolaryngology, and American Board of Facial Plastic and Reconstructive Surgery. He has over 30 years of experience working with patients to help provide them with incredible cosmetic enhancements and can work closely with you to understand your unique needs and how to achieve the desired results. Dr. Chaffoo works out of San Diego at his state-of-the-art facility, La Jolla Plastic Surgery & Dermatology.
Recovery
After a neck lift or facelift procedure, patients will want to have some assistance getting home from the facility, as well as completing certain tasks around the house. Patients may be tired and sore on the first day after the procedure, but most swelling, redness, and discomfort will start to subside over time. You can apply cold compresses around the surgical site to help alleviate inflammation. Tightness around the neck is normal, and will also start to go away as the area heals. Most patients feel better and can return to work after two weeks, but you will still need to carefully monitor the area. You'll have regular checkups with Dr. Chaffoo during the recovery time to help ensure it is healing correctly.
Results
After a neck lift surgery, the excess skin and fat will be gone, but full results may not be visible until after the healing process. Recovery can take some time, but as the swelling goes down, patients will be able to see their new profile. The results are generally tighter, smoother skin under the chin, around the neck, and on the jawline. Patients will have reduced or eliminated sagging skin, wrinkles in the area, unwanted furrows. It may take several weeks to months to be able to enjoy your new neck, but patients can report seeing these results for up to 10 to 15 years. You can help prolong the beautiful new skin on your neck by maintaining a healthy beauty routine and applying sunscreen daily!
You demand the best from yourself. Dr. Chaffoo demands the best as well — from himself, from his staff, and always for you. Take advantage of his unique training and his over 20 years' worth of real-world experience. Request your complimentary cosmetic consultation online or call (800) 373-4773 for an appointment.
FAQ
Will Neck Lift Surgery Leave a Scar?
One of the biggest risks of surgery is scarring. It is not uncommon for an operation to leave some type of scar, but with plastic surgery, it can be especially worrisome, especially for those who want to avoid looking like they have had "work done." It is almost impossible to guarantee that no scarring will occur, so instead skilled plastic surgeons, such as Dr. Chaffoo, opt for techniques that help to hide them along the natural folds of the skin.

After neck lift surgery, avoiding strenuous activity and taking care to reduce swelling and avoid overextending the incisions can also help to reduce scarring and your chance of keloids. It is important to remember that during the first several months to a year, you will likely see the incision scar more vividly, but it will fade away as it heals.
Are There Non Surgical Alternatives to a Neck Lift?
Plastic surgery may not be the best approach for everyone. Some patients may find that they have some wrinkling or loose skin developing around the neck, but not enough to warrant in-depth neck lift surgery. Others may simply want to avoid going under the knife, or cannot make the financial or time commitment surgery often requires.

Thankfully, there are many solutions to help patients look and feel more youthful! Non-surgical alternatives to a neck lift are available and include treatments such as dermal fillers, PrecisionTx, laser procedures, and more.
Who Can Get a Neck Lift?
A neck lift surgery can be performed on patients who are struggling with the appearance of excess skin on their neck. It can cause wrinkling towards the center of the neck, as well as sagging around the jowls, near the decollete, and more. To be eligible, patients must be in good general health and maintain a stable weight. For those with a double chin or excess submental fat, liposuction or Kybella injections may be recommended.