Breast Reduction
Consultations offered at our four convenient locations in La Jolla, San Diego, Newport Beach and Beverly Hills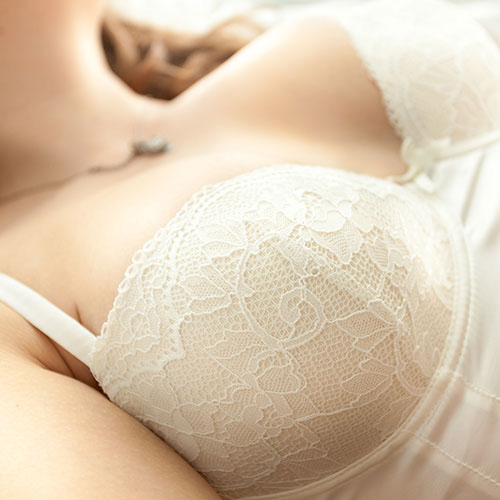 If you're living with uncomfortably large, pendulous breasts that keep you from enjoying all that San Diego has to offer, as well as certain activities or clothing, consider breast reduction surgery to increase comfort and improve confidence. Richard Chaffoo, MD, FACS, FICS has many years of experience performing this procedure and works closely with each patient to understand their unique needs and deliver a comfortable experience. Request your complimentary cosmetic consultation online or call (800) 373-4773 for an appointment.
Unfortunately, there's not a lot you can do on your own about excessively large breasts. Many women who have naturally large breasts are afflicted by back, shoulder, and neck pain. The weight of the breasts can impact your quality of life. Fortunately, there's a lot that can be done by San Diego plastic surgeon Dr. Chaffoo with breast reduction surgery (technically called "reduction mammaplasty"). And, because large breasts can be the cause of both physical and psychological hurdles, many insurance companies cover breast reduction surgery, calling it a medical necessity. You just might call it a miracle.
Before and After Photos
Procedure
Triple board-certified plastic surgeon Dr. Chaffoo strives to deliver the best breast reduction surgery San Diego has to offer and has the experience and the expertise to not only help you reduce the size of your breasts, but also improve their shape. At your consultation, he will share with you the options for producing a more proportional appearance. He will also discuss in detail what to expect with your breast reduction surgery including:
Whether a mammogram or other workup will be necessary prior to your breast reduction surgery
Surgical technique specific to your anatomy
Both the size and location of incisions
Recovery
Risks
Considerations
When it comes to procedures like breast surgery, patients take care to find a plastic surgeon that has extensive experience, especially with breast reduction surgery. More importantly, however, is finding a surgeon who will listen intently to your concerns and help provide you with an in-depth understanding of your options and what treatment options are best for you.
Both residents of San Diego and visitors who are looking for a plastic surgeon can visit or call La Jolla Plastic Surgery & Dermatology to schedule a complimentary consultation with triple board-certified plastic surgeon Dr. Richard Chaffoo. With over 30 years of experience, Dr. Chaffoo has performed countless breast reduction surgeries on women seeking relief and a more flattering figure. During his training, Dr. Chaffoo completed various fellowships at prestigious learning institutions such as Stanford University Medical Center and UCSD Medical Center. Dr. Chaffoo has earned certifications from the American Board of Plastic Surgery, the American Board of Otolaryngology, and the American Board of Facial Plastic and Reconstructive Surgery.
Benefits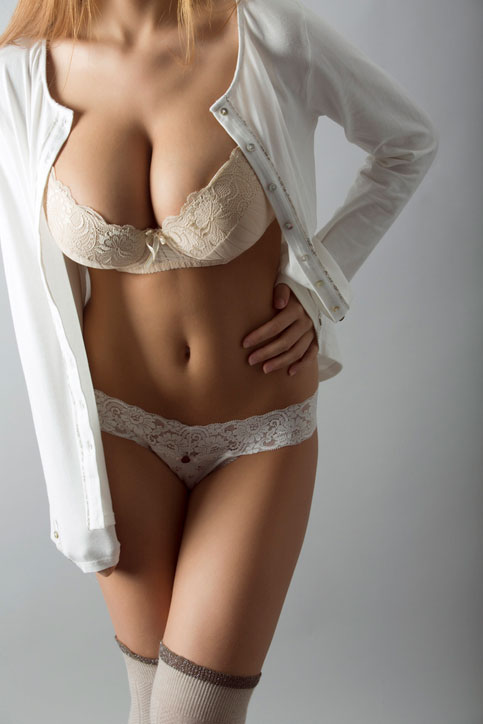 Breast reduction surgery is often sought out by patients seeking relief more so than aesthetic improvements. While it can help you look and feel more confident and beautiful, a breast reduction surgery often focuses on helping patients reduce discomfort often associated with big breasts.
Oftentimes, the straps of your bra can press into your shoulders, leaving marks or causing issues with posture and upper back pain. In addition to helping countless women this way, breast reduction surgery can also offer benefits, such as:
Improved breast symmetry
Perkier, rounder breasts
A more balanced, proportionate figure
Better fitting clothing
Reduced discomfort during physical activities
Treatmnt
Breast reduction surgery in San Diego is safe and effective, taking just 2 to 4 hours, during which Dr. Chaffoo removes excess skin and fat. Liposuction might also be employed. Because glandular tissue (tissue involved in producing milk) is also removed, you will want to inform Dr. Chaffoo if you plan to breastfeed. Breast lift is also a part of breast reduction procedures, along with nipple and areola repositioning.
There are different incision techniques your surgeon can use. Depending on the extent of reduction needed and the desired end result, a vertical or inverted-T incision may be used. The vertical approach, also known as a lollipop incision, creates cuts around the areola and down to the crease beneath your breast. This is recommended for patients with moderate sagging and excess tissue and fat. The inverted-T or "anchor incision", draws a vertical line down from the areola and along the breast crease. This approach is best for patients with significant breast tissue and sagging.
Recovery
Patient experiences vary after breast reduction. You will need to plan ahead for assistance getting home after your surgery, as well as around the house. After about 2 weeks, you will likely be back at work and well on your way to smaller, lighter, firmer, and more flattering breasts.
While results are visible right away, you will have to wait for the swelling and bruising to go down to truly appreciate the way your new breasts look. You may also experience improved self-esteem and a decrease in or even elimination of neck, shoulder, and back pain, as well as bra strap grooves. San Diego breast reduction surgery patients will have limited movement of their arms in the first few days and will have to avoid physical activities for around a month after the surgery. Dr. Chaffoo can prescribe medication to help with pain and discomfort during the healing process. After about six to eight months after surgery, you can expect to see your breasts settled into their new position and size.
Risks
One of the most common risks of plastic surgery is scarring. While Dr. Chaffoo uses a delicate hand and techniques that help to follow the natural folds of the skin, some patients will have scars after the procedure. Over time these may fade, but some may never be fully invisible. Being mindful and following careful instruction during your healing process can help to reduce the risk of scarring.
Other potential risks of breast reduction surgery include:
Infection
Loss of feeling in your breasts or nipples, which can be temporary or permanent
Side effects of the anesthesia
Bleeding
Blood clots
Damage to nerves, blood vessels, and other parts of your body
If you're considering a breast reduction surgery in San Diego, plastic surgeon Richard Chaffoo, MD, FACS, FICS can help. He has an office conveniently located close to you on Genesee Avenue in La Jolla on the Scripps Memorial Hospital Campus at the Ximed Medical Center. Request your complimentary cosmetic consultation online or call (800) 373-4773 for an appointment.
FAQ
Cost of Breast Reduction Surgery in San Diego
Since breast reduction surgery is sometimes deemed medically necessary by your doctor or specialist, it may be eligible for coverage by certain health insurance. To learn whether you qualify, look into your insurance plan or discuss the possibility of breast reduction surgery with your general practitioner. At La Jolla Plastic Surgery & Dermatology, we accept different payment options and financing solutions to help accommodate all of our patients.
Who Can Get Breast Reduction Surgery?
To be eligible for breast reduction surgery, you must be in good general health and a stable weight. Patients who smoke will need to quit in preparation for their procedure. If you are unhappy with the size of your breasts because they are too large or disproportionate for your body, you may benefit from breast reduction surgery. Many patients who seek out this procedure complain that they struggle to find clothes or bras that fit and suffer from chronic rashes or marks under the breasts.