VBeam Perfecta
Consultations offered at our four convenient locations in La Jolla, San Diego, Newport Beach and Beverly Hills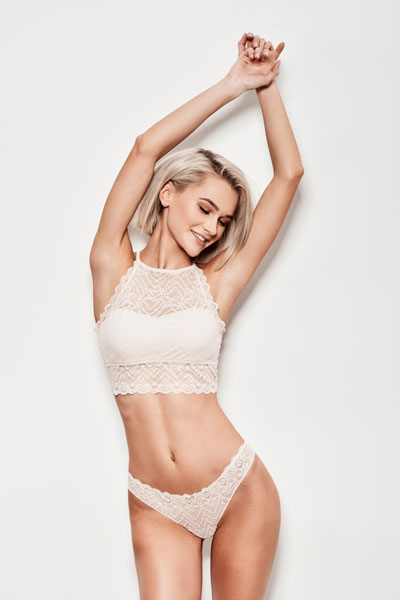 Board-certified dermatologist and laser specialist Dr. Susan Stuart and her team at La Jolla Plastic Surgery & Dermatology™ understand that looking young, healthy, and attractive begins with beautiful skin. Redness and excess pigment in the skin can detract from an otherwise healthy, attractive complexion. Dr. Stuart is pleased to offer her patients an advanced solution: Vbeam Perfecta laser treatments.
Her San Diego patients benefit from the latest laser technology, including the Vbeam Perfecta, which treats a wider range of conditions than Vbeam lasers of the past. Visit La Jolla Plastic Surgery & Dermatology™ to discover all of the ways we can help you feel more attractive. To get started,  request a complimentary consultation using our online form or call our office at (800) 373-4773.
Procedure
Vbeam Perfecta is most frequently used on the face, but is safe and effective for most other areas such as the neck, arms, hands, back, and chest. Perfecta improves upon previous Vbeam technology by correcting a wide range of skin concerns, including:
Vascular conditions and redness due to rosacea, acne, facial and leg veins, angiomas, hemangiomas, port wine stains, benign gynecological vascular lesions, and venous lakes
Excess pigment including freckles, sun spots, age spots, melasma, and pigmented lesions
Other skin conditions such as wrinkles, scars and stretch marks, warts, poikiloderma (uneven coloring of the neck and chest), psoriasis, and other benign lesions on the skin
How It Works
Vbeam Perfecta is a non-ablative, pulsed dye laser, which means the laser energy is released in pulses through a dyed liquid; the energy harmlessly passes through the surface of the skin. The laser energy heats up and destroys pigment in melanin and red blood cells to reduce excess coloring and blood vessels without harming surrounding tissues.
Treatment
Treatment with Vbeam Perfecta is fast, safe, and comfortable because of the laser's large spot size and the patented Candela Dynamic Cooling Device (DCD™). The DCD emits a cooling mist prior to each pulse of the laser. Together, Perfecta's advanced micro-pulse technology and the DCD prevent post-treatment bruising and require little to no downtime after treatment. Treatments are typically not painful; patients usually feel warmth, tingling, or a snapping sensation during treatment.
The number of treatments required depends on the condition being addressed. We usually recommend a series of 3 to 6 treatments spaced about a month apart; however, in some cases one treatment is all that is needed. Many patients have other cosmetic dermatology treatments while they are here such as BOTOX® Cosmetic injections or laser hair removal.
Post Procedure
For 3 to 5 days after treatment, treated areas will probably look pink, red, or darkened, and may be mildly swollen. You can minimize these side effects by applying ice packs or cold compresses as directed for the first 24 to 48 hours following treatment.
You may apply camouflage makeup the day after your Perfecta treatment if desired. It's important to avoid sun exposure and wear a 30+ SPF sunscreen consistently while treated areas heal.
Results
Results will depend on the condition that was treated. Most patients notice some improvement within the first 4 to 8 weeks as brown coloring sloughs off and redness fades. When Perfecta is used for facial rejuvenation, firming and tightening of the skin may take a little longer as collagen production in the skin increases.
FAQ
Can Vbeam Perfecta Be Used On All Skin Tones?
The Vbeam laser treatment is not recommended for olive or brown skin tones because the laser is focused on pigment, which means there is a risk of hyperpigmentation or burns. However, discuss all your skin concerns with Dr. Stuart. She will assess your skin correctly and make the best determination for your unique skin treatment.
Are There Any Side Effects After The Vbeam Laser Treatment?
Complications with Vbeam Perfecta are rare; however, some side effects include redness, minor swelling, and bruising. Many patients find that these side effects often dissipate within 24 to 48 hours after their treatment.
Does Vbeam Perfecta Hurt?
Many patients claim the Vbeam laser treatment feels like snapping rubber bands. A cooling spray is delivered via the applicator tips before the laser bursts to ensure your comfort during your treatment. Remember, this laser treatment is not resurfacing your skin; it breaks up pigment, so the pain scale is very low and so low that numbing creams are unnecessary.