Cellulaze
Consultations offered at our four convenient locations in La Jolla, San Diego, Newport Beach and Beverly Hills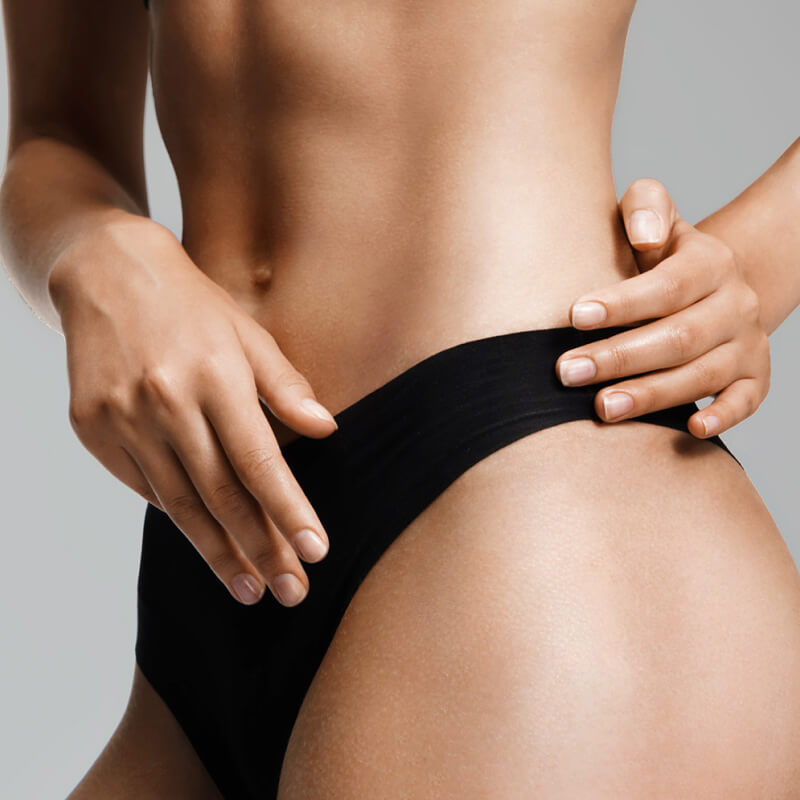 Here in Southern California, the beautiful weather we enjoy year-round encourages many of us to spend a lot of time in shorts and swimsuits. But the dimpled appearance of cellulite can lead to feelings of self-consciousness and cause some of us to cover up, even in the summer. Cellulaze cellulite treatments at the La Jolla practice of Dr. Richard Chaffoo are a safe, minimally invasive way to disrupt the very structure of cellulite for a noticeable result.
When you decide to undergo cosmetic surgery, it's important to feel comfortable and confident about the plastic surgeon you choose. Patients appreciate triple board-certified plastic surgeon Dr. Chaffoo because he makes their goals a priority and strives to exceed their expectations with natural-looking improvements.
Benefits
Cellulite is natural and can occur in any body type. Unfortunately, it appears in a somewhat unflattering manner, with dimples developing throughout fatty areas, most commonly the thighs and buttocks. For many, this can be a cause for distress, leaving them embarrassed and self-conscious in tight or revealing clothing.
Thankfully, there are many solutions to this problem. For those seeking non-surgical skin-smoothing cellulite treatment, Cellulaze offers many benefits, including:
Skin thickening and tightening,
Minimal discomfort
Fast treatment
Long-lasting results
Considerations
Cellulaze is a minimally invasive procedure, but it requires the medical expertise and artistic eye of a qualified medical provider to produce results that are both safe and beautiful. When seeking out cosmetic enhancement like Cellulaze San Diego patients are invited to look no further than the team at La Jolla Plastic Surgery & Dermatology.
We strive to deliver the best Cellulaze San Diego has to offer and our facility uses state-of-the-art procedures and tools to help patients achieve a rejuvenated appearance and correct any imperfections or aesthetic concerns. With over 30 years of experience ranging from plastic surgery to overseeing non-surgical solutions like dermal fillers, Dr. Richard Chaffoo is dedicated to staying up-to-date on the latest and greatest cosmetic enhancements.
Dr. Chaffoo is triple board-certified by the American Board of Plastic Surgery, American Board of Otolaryngology, and American Board of Facial Plastic and Reconstructive Surgery. Additionally, Dr. Chaffoo is one of the first plastic surgeons in the area to collaborate with a dermatologist, Dr. Susan Stuart. To learn more about our services, request your complimentary cosmetic consultation online or call (800) 373-4773 for an appointment.
Procedure
Due to its minimally invasive nature, Cellulaze is performed using local anesthesia. Each procedure lasts about an hour, and patients may return home on the same day. There is no required downtime and little recovery following the procedure.
During your cellulite treatment at our La Jolla practice, Dr. Chaffoo inserts a small tube below the skin. This tube contains a laser, which Dr. Chaffoo directs to the thick bands of fibrous connective tissue that pull on the skin from below, causing the dimpled look of cellulite. The laser energy destroys these bands.
The heat generated during the procedure stimulates collagen production to improve the condition of the nearby skin. Over the course of the next few days after the procedure, any swelling in the area should subside, revealing skin that is smooth and clear.
Recovery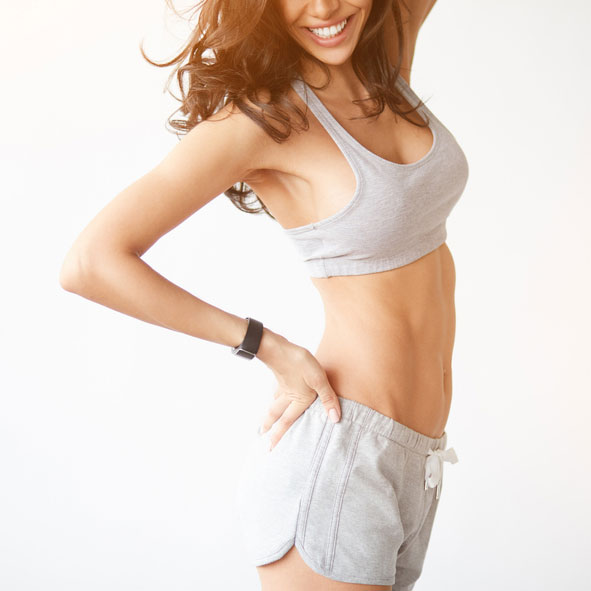 Cellulaze is a minimally invasive procedure. Dr. Chaffoo will create a small incision in the desired area and insert a small cannula. Once in place, a laser is threaded through to target and cut the fibrous tissue that causes the cellulite to appear.
Most San Diego Cellulaze patients return to work and other everyday activities in 1 to 2 days. Patients can return to more strenuous exercise after 1 to 2 weeks. Some minor bruising and discomfort in the treated areas are common for the first few days, and Dr. Chaffoo may ask you to wear a compression garment to improve your healing.
Some results are visible immediately, but patients can expect a gradual improvement in the coming months. A single treatment produces results that have been clinically proven to last a year or more.
Next Steps
If you are considering a cosmetic procedure to help address common issues for cellulite, we can help! Your first step should be to schedule a complimentary consultation with a qualified plastic surgeon. If you opt to go through La Jolla Plastic Surgery & Dermatology, you'll be able to meet with Dr. Chaffoo, during which he will evaluate your body and determine whether your cellulite could be alleviated by this procedure. Together, you will be able to decide the best course of action.
If you want to rid your body of cellulite at last, body contouring specialist Dr. Chaffoo can help. Request your complimentary cosmetic consultation online or call (800) 373-4773 to meet with Dr. Chaffoo at his facility in La Jolla.
FAQ
Is Cellulaze Better Than Lipo?
The decision to get any type of cosmetic enhancement, whether surgical or not, should depend upon each patient's unique needs and desired results. For some, an extensive correction may be required, which might warrant a more in-depth procedure such as a thigh lift or liposuction. However, this may not always be necessary or desired. Cellulaze is recommended for patients with mild to moderate cellulite, who have struggled to see an improvement even through healthy habits and exercise. It has a significantly reduced recovery time in comparison to liposuction and can deliver long-lasting results that can often rival other procedures. However, patients with more significant cases, perhaps those who want to address stubborn unwanted fat in the areas in addition to cellulite, might find that liposuction will provide a better result. It is important to remember that the liposuction procedure will require more in-depth treatment, as well as longer time off work and a bigger financial commitment. The best way to determine what the best option is for you is to schedule a consultation with a knowledgeable plastic surgeon, such as Dr. Chaffoo, for an assessment.
Am I a Good Candidate for Cellulaze?
Good candidates for Cellulaze are men and women who are bothered by the appearance of cellulite on their thighs and elsewhere and who have clear, reasonable expectations for their outcomes. Candidates should also understand that Cellulaze addresses only cellulite — it is not appropriate for excess fat. If you'd like to reduce excess fat deposits, liposuction or CoolSculpting may be appropriate for you. During your consultation, Dr. Chaffoo helps you decide which options are likely to yield the results you want.
How Long Does Cellulaze Last?
Cellulaze is a minimally-invasive laser treatment that delivers incredible results that can be visible for many months following the initial procedure. Most commonly, patients who undergo cellulaze have been able to enjoy the results of their treatment for one year or longer. In some cases, coupling cellulaze with exercise, good skincare, and healthy eating can also help to keep your results longer.
How Many Cellulaze Treatments Will I Need?
Unlike other treatments that require 2 or more visits in order to see a few months worth of results, Cellulaze offers a patient the ability to see long-lasting results with just ONE hour-long treatment. You won't have to schedule follow-ups or set aside additional time in your schedule just to see results. As a "one and done" procedure, Cellulaze allows patients to return to their regular lives and enjoy smoother, tighter skin in the target area without worry.
It is important to remember that, as the body naturally changes with time, you may regain some fat or dimpling in the area already treated after a few years. As mentioned, you can prolong the results of the treatment by exercises and keeping the area tight and toned, but if you decide you want another treatment further down the line, feel free to discuss this with Dr. Chaffoo!